Phemex vs Binance Futures Trading Comparison, Pros and Cons (Fees)
We will provide more useful information by comparing the cryptocurrency exchange leader Binance and the emerging Phemex exchange in depth. The transaction volume, types of supported coins, fees, service period, and user interface are divided into 4 categories and organized!
1. Phemex Futures Exchange vs Binance Futures Exchange Volume Difference!

-I tried to figure out the trading volume of futures exchanges based on Coinmarketcap (coinmarketcap.com). Since the screenshots were taken as of the last 24 hours, the rankings are always subject to change. I will tell you based on when I took the image below! (20.11.18)

-As shown in the image below, this is a chart that displays the trading volume of cryptocurrency futures exchanges by rank. In terms of trading volume, you can see that the difference between Binance and Phemex is almost 10 times (ranking and trading volume can always fluctuate)

- The higher the trading volume, the more liquid there is and the higher the probability of executing a trade at the desired asking price. This minimizes slippage and has a positive effect on long-term returns.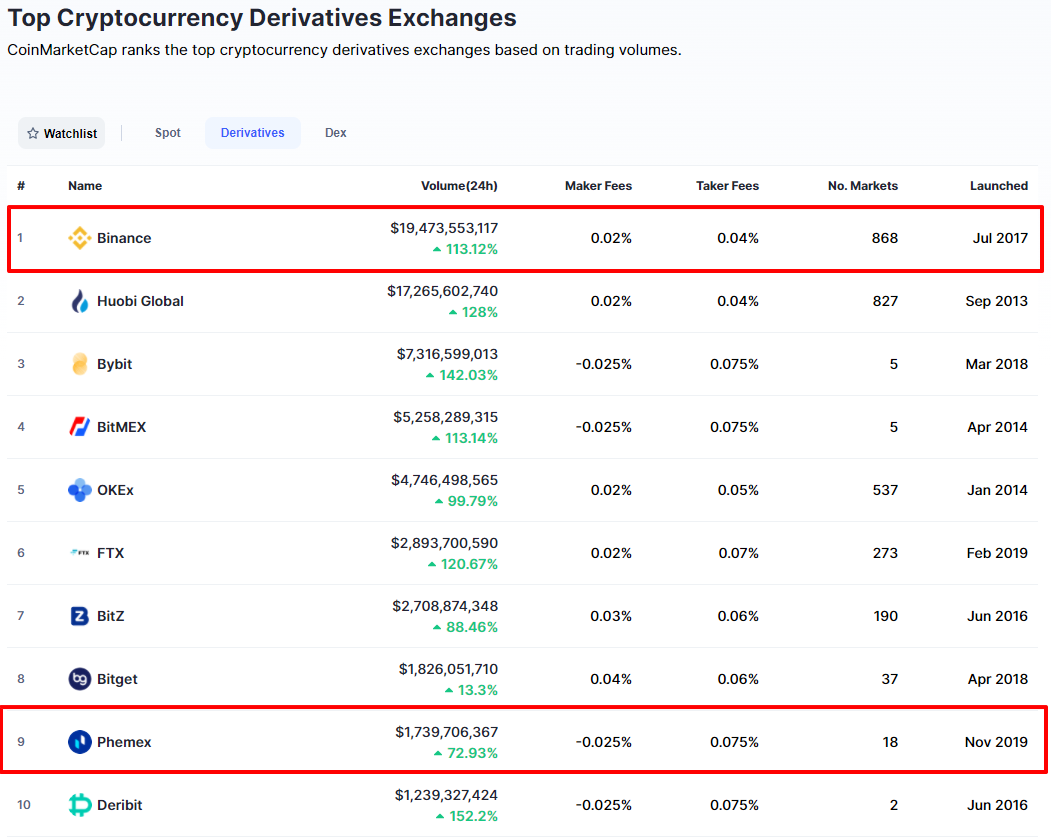 2. Types of supported coins! Binance VS Phemex!

- Binance: On Binance Exchange, 29 types of coins, including Bitcoin, Ethereum, Chainlink, Litecoin, Ripple, and EOS, are supported on derivative exchanges.

- Binance has a wider range of options than other exchanges by allowing margin trading for various altcoins and DeFi coins, including existing major coins.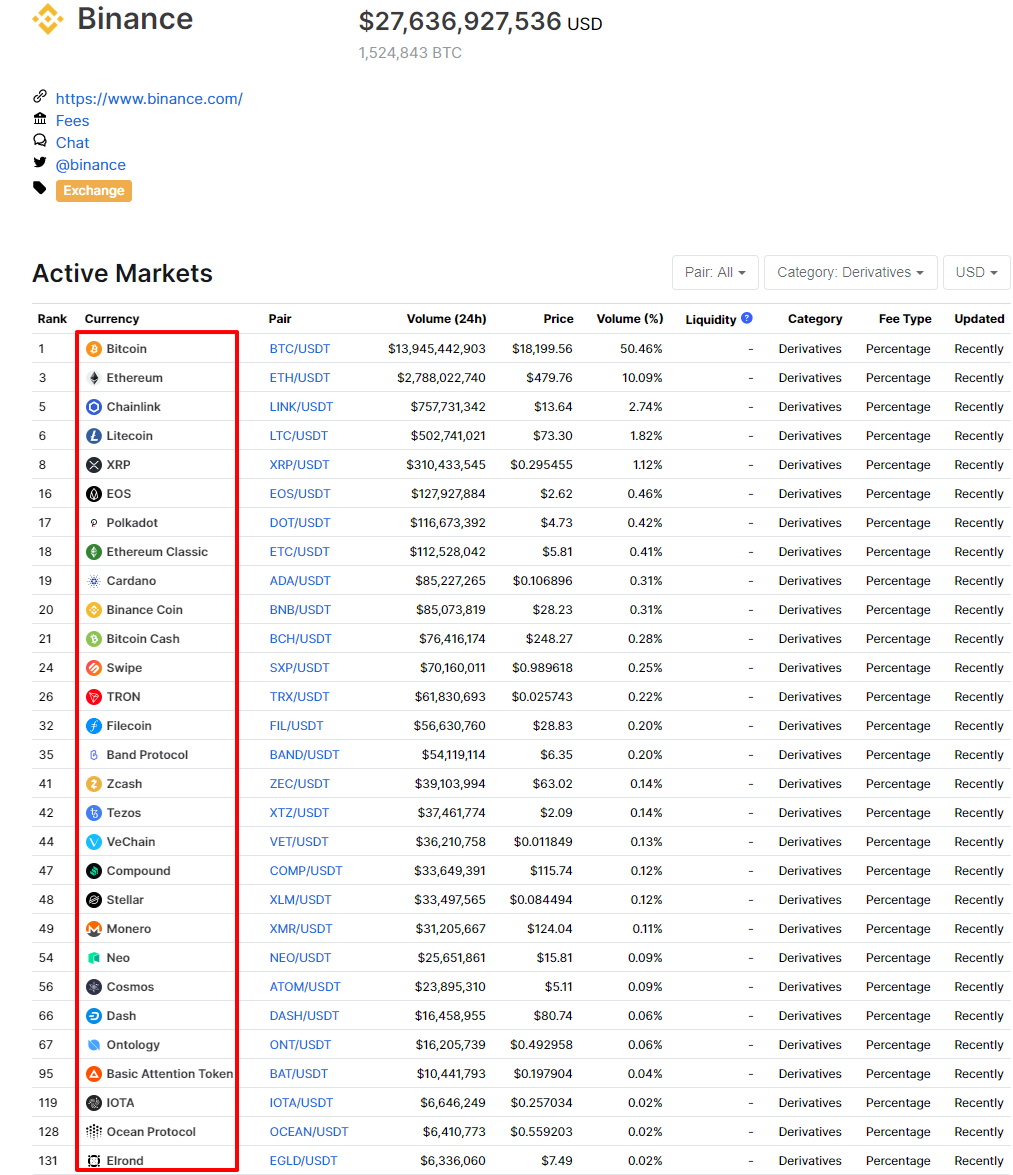 - PHEMEX: There are 12 types of spot trading coins supported by PHEMEX exchange and 6 types of futures trading coins!

- Supported futures trading coins are Bitcoin, Ethereum, Chainlink, Litecoin, Ripple, and Tezos, which are mainly supported by major coins!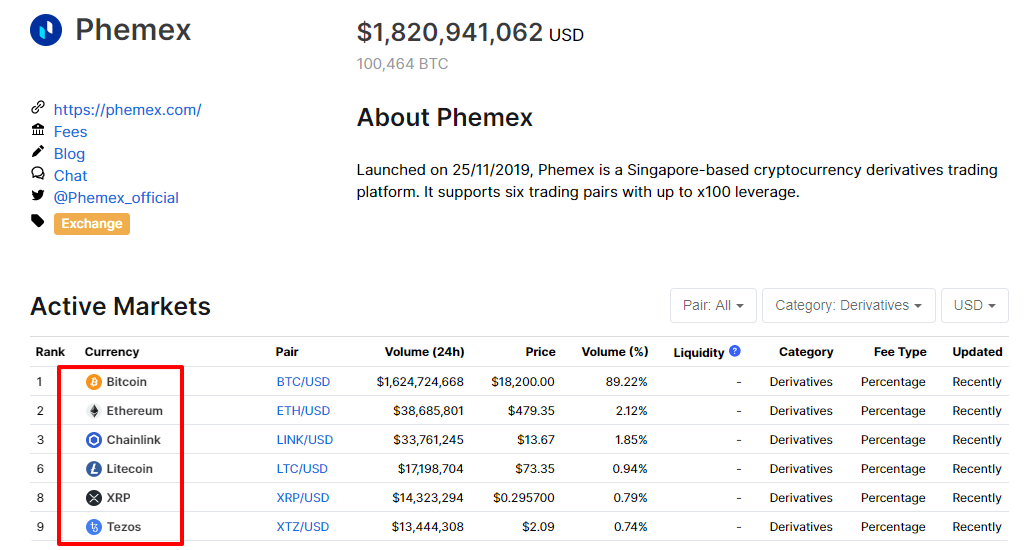 3. Binance VS PHEMEX Fee Difference!
Cash :
Binance: Both market price and limit price are 0.1%, and there is a fee benefit through VIP level.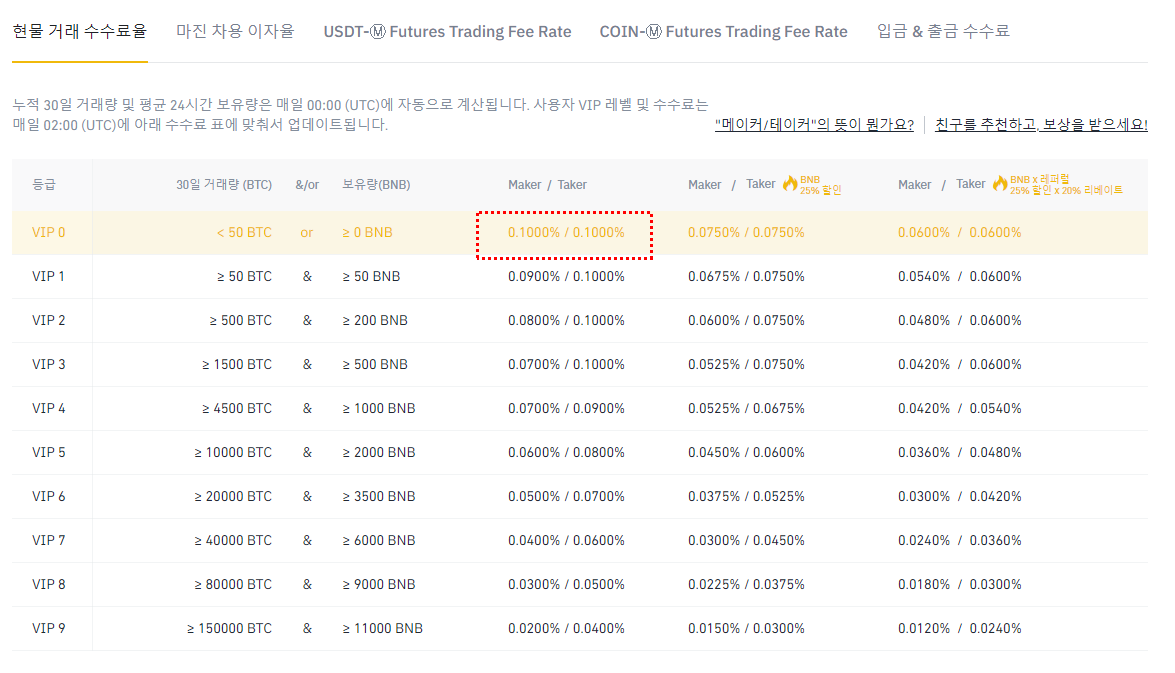 PHEMEX: Both market price and designated price are the same 0.1%, but you can save money by purchasing a PHEMEX membership!!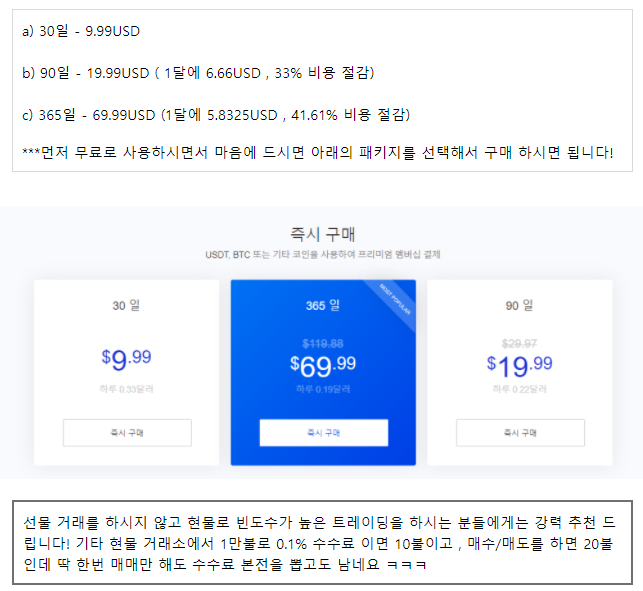 Gift:
- Binance: The limit is 0.02% and the market price is 0.04%!

- PHEMEX: The limit price is -0.025%, the market price is 0.075%!

If you trade mainly at market prices, Binance is more advantageous, and if you trade mainly at limit prices, we recommend PHEMEX!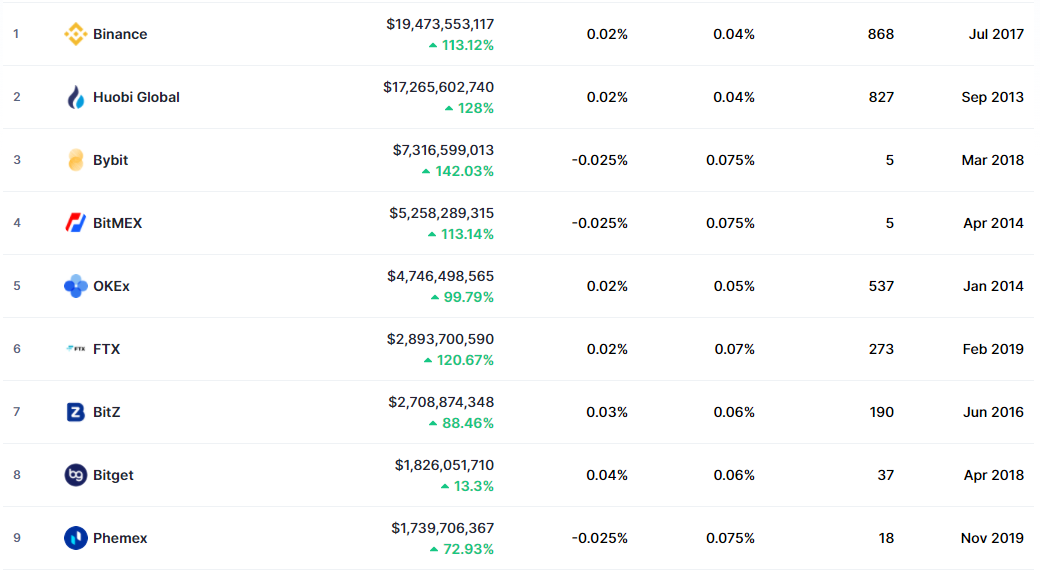 4. PHEMEX has the shortest service period among futures exchanges that are not in the rankings!

- Binance was launched in July 2017, whereas PHEMEX was launched in November 2019, and the period of officially providing services to users was relatively short.

- There is a history of returning funds to all users through the SAFU fund when Binance was hacked in the past.

- Referring to this part, it is uncertain whether PHEMEX has as much experience and experience in service as Binance Exchange and is prepared for hacking.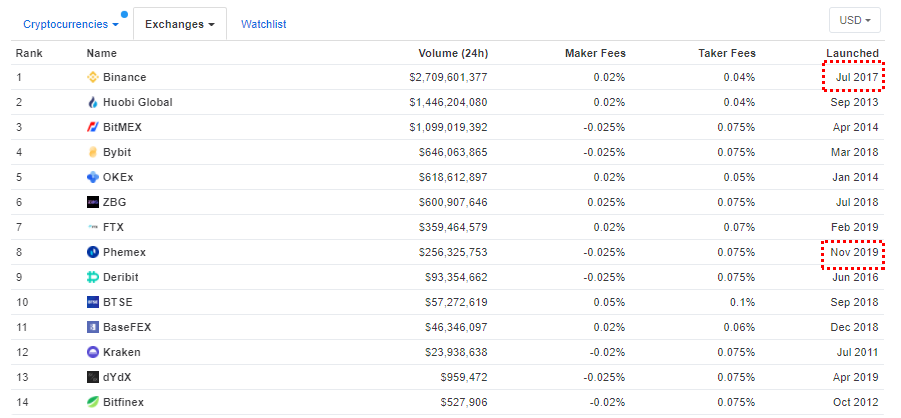 5. Binance VS PHEMEX! User interface comparison inside the exchange!

- The image below is the PHEMEX Futures Exchange user interface!

- As a feature, the trading order window / quote window / leverage setting tool are located on the left, and the button is bigger than Binance.

- Intuitively, PHEMEX seems more comfortable to look at! (Personally)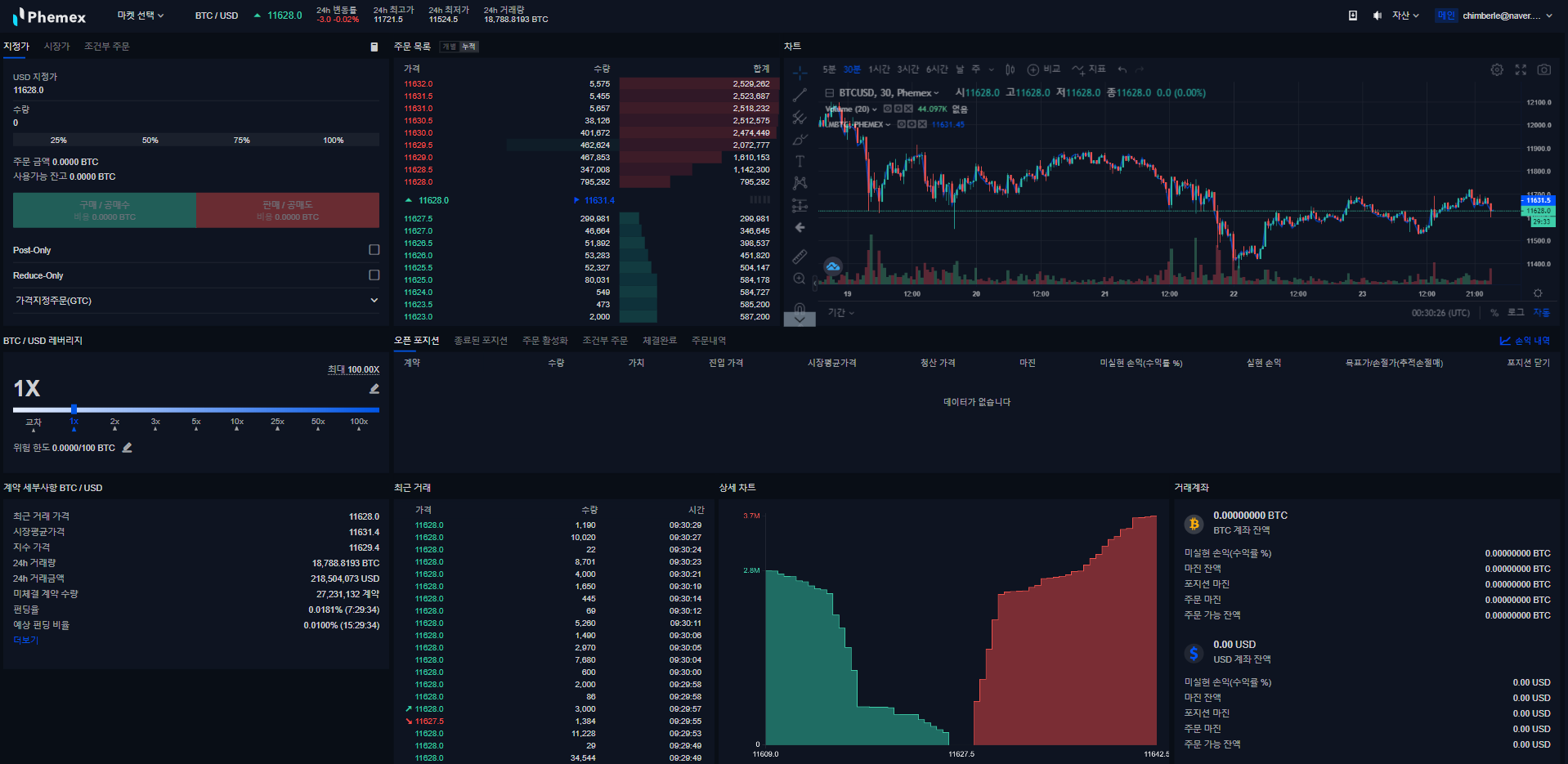 - The image below is the Binance Futures Exchange user interface screen!

- Unlike the Phemex Exchange, it is a slightly smaller size and other indicators such as order window / ask window are gathered on the right.

- As an advantage, it is designed so that you can more easily understand the upward and downward pressure based on the current price by displaying a new listing!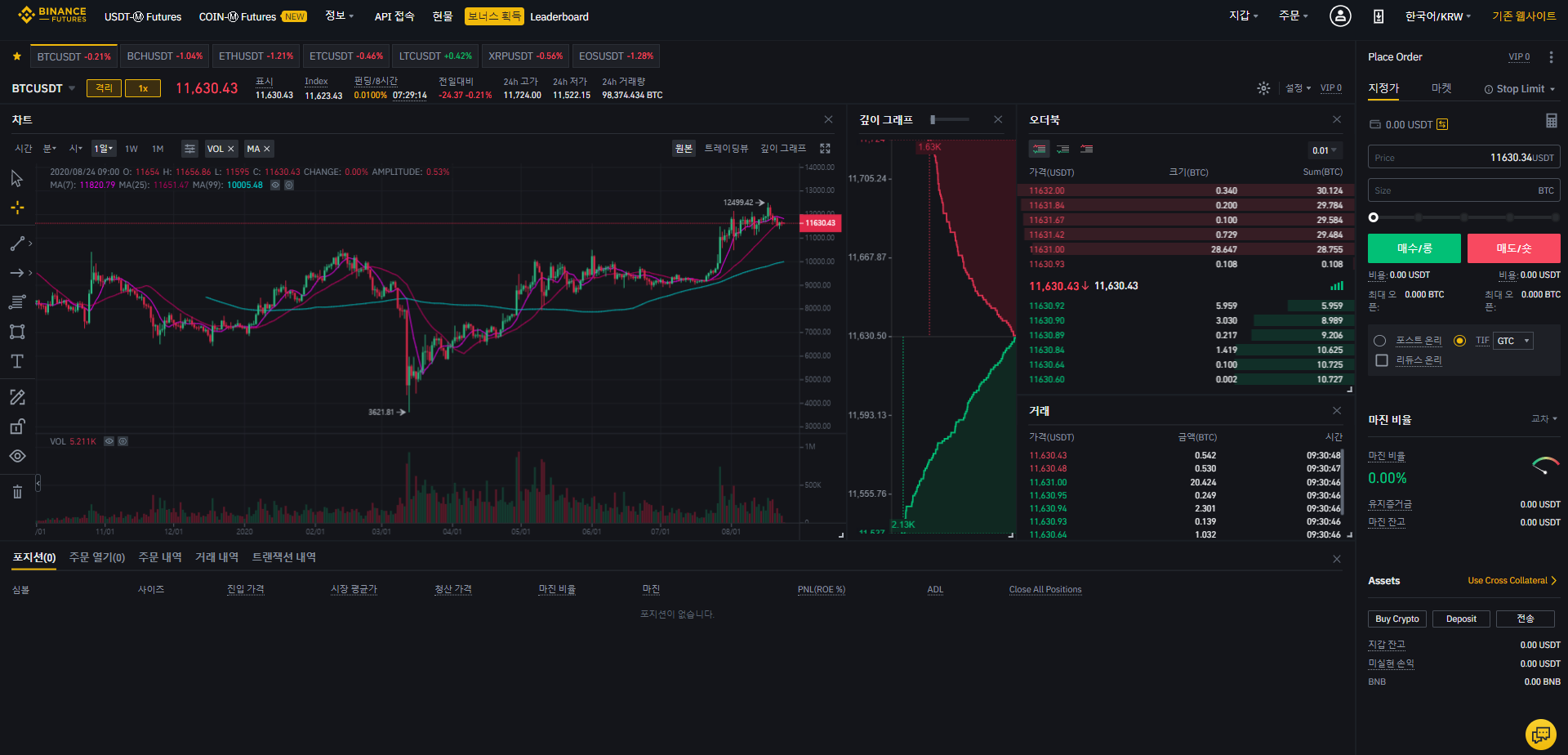 Which exchange do you like better?
2021년 해외코인거래소 순위 및 추천

거래량

11조(1위)

3.5조

9.5조

레버리지

최대100배

최대100배

최대125배

수수료

- 지정가 : 0.02%

- 시장가 : 0.04%(1위)

- 지정가 : -0.025%

- 시장가 : 0.075%

- 지정가 : -0.025%

- 시장가 : 0.075%

거래방법

현물+선물+마진

선물+주식+FOREX

선물

회원가입

할인코드