3. How to set the Bybit chart
In this time, we will learn how to set up a chart on Bybit! Bybit is a cryptocurrency exchange that has recently been revived as a futures exchange. It has never been hacked and features a clean UI and fast execution speed.
1. Go to the ByBit main page for how to set up the chart. And if you move the mouse to "Trade" at the top, various virtual currency pairs appear. Double-click the crypto asset you want to trade.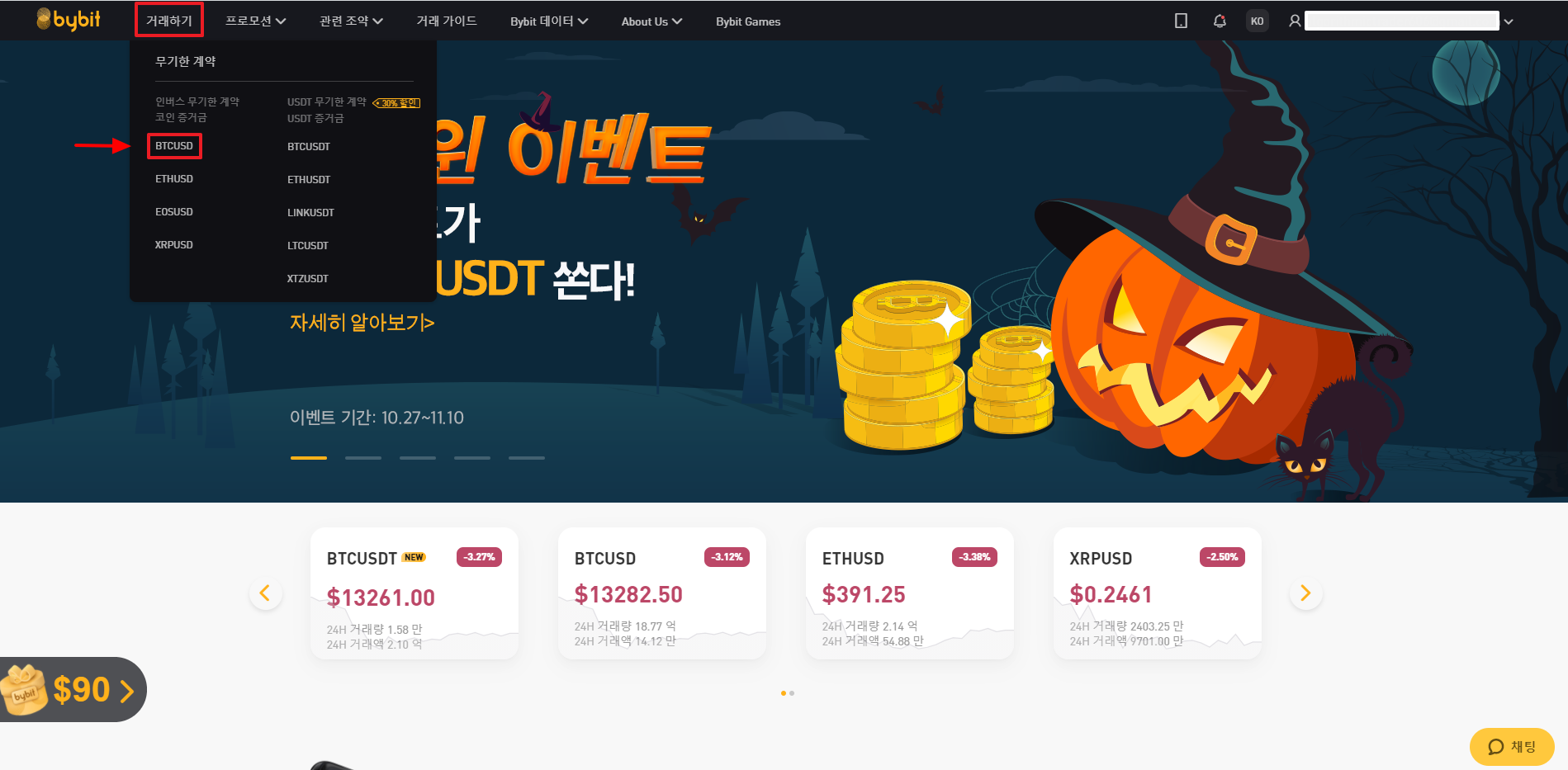 2. The transaction screen appears as shown below. Currently, Bybit supports the old and new versions of charts to traders. I'd say the biggest difference is speed rather than UI. Let's take a look at the old version first, shall we?~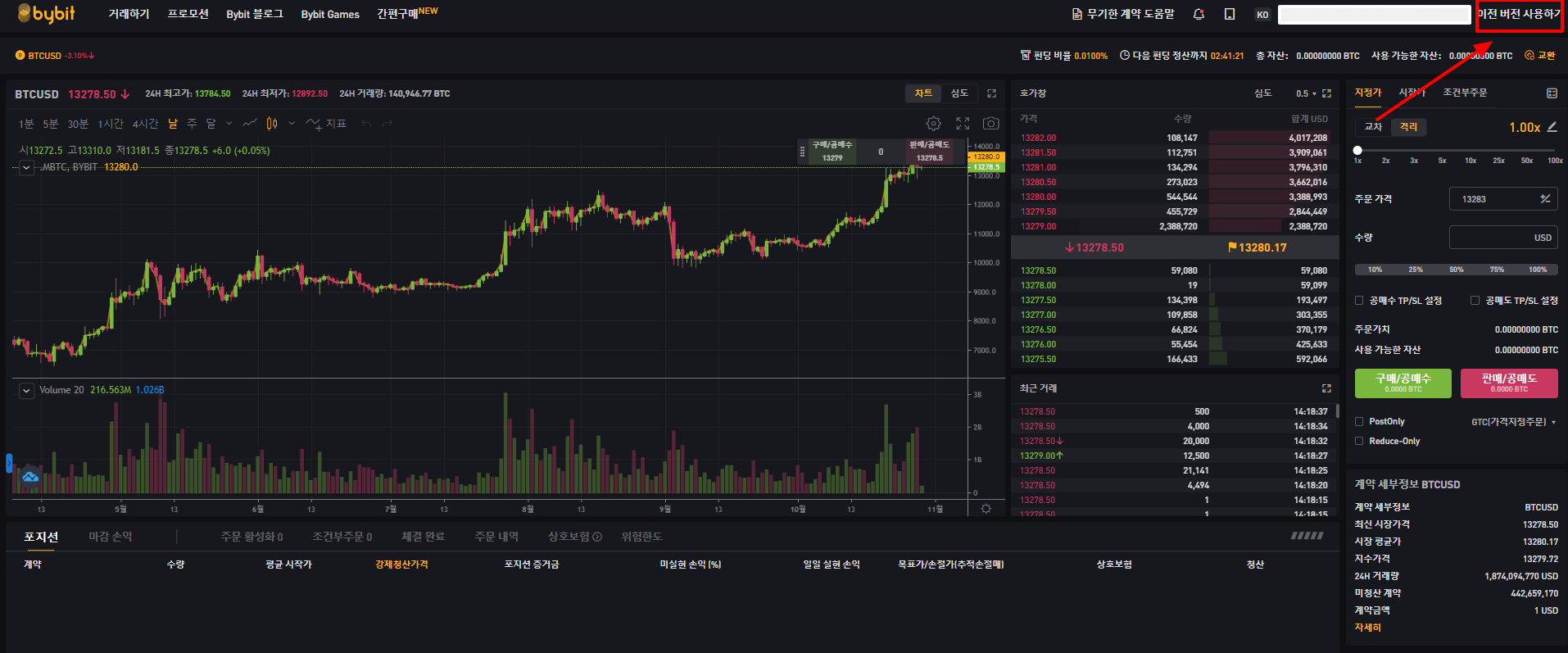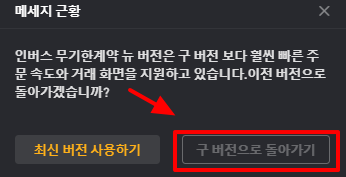 3. Below is the old version of the Bybit chart. It can be seen that the old version is simpler to set up than the new version and the supported functions are relatively limited. Also, it definitely felt like something was slow. So let's go back to the new chart.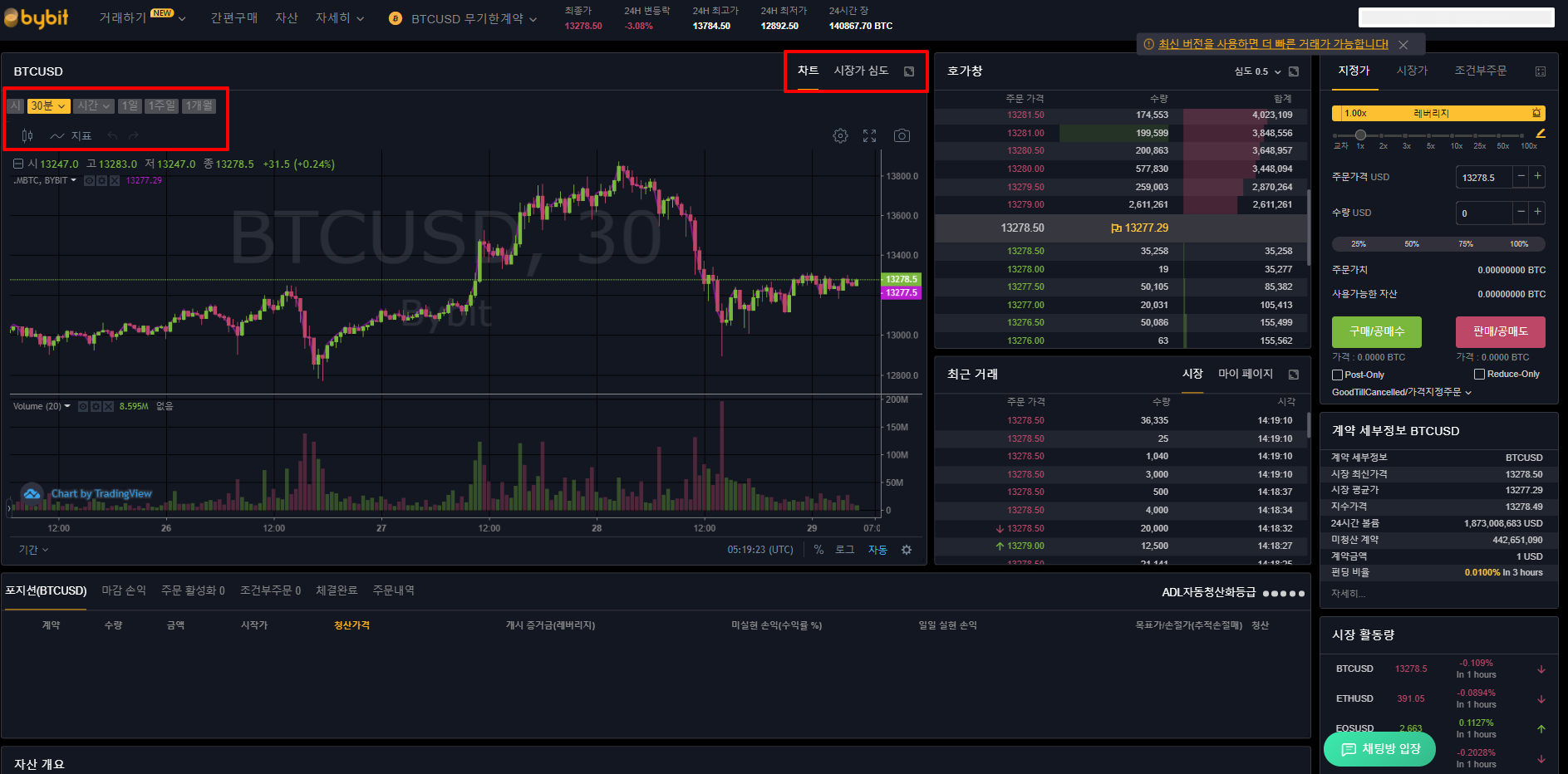 4. Moved back to the new version of the chart. Now, I will explain how to use it, so please follow along~ Basically, almost all cryptocurrency exchanges are equipped with a chart system supported by TradingView and provided to traders. So, you can see that the Bybit chart below is not very different from the Trading View chart.

In the upper left corner, you can set and select the desired time zone.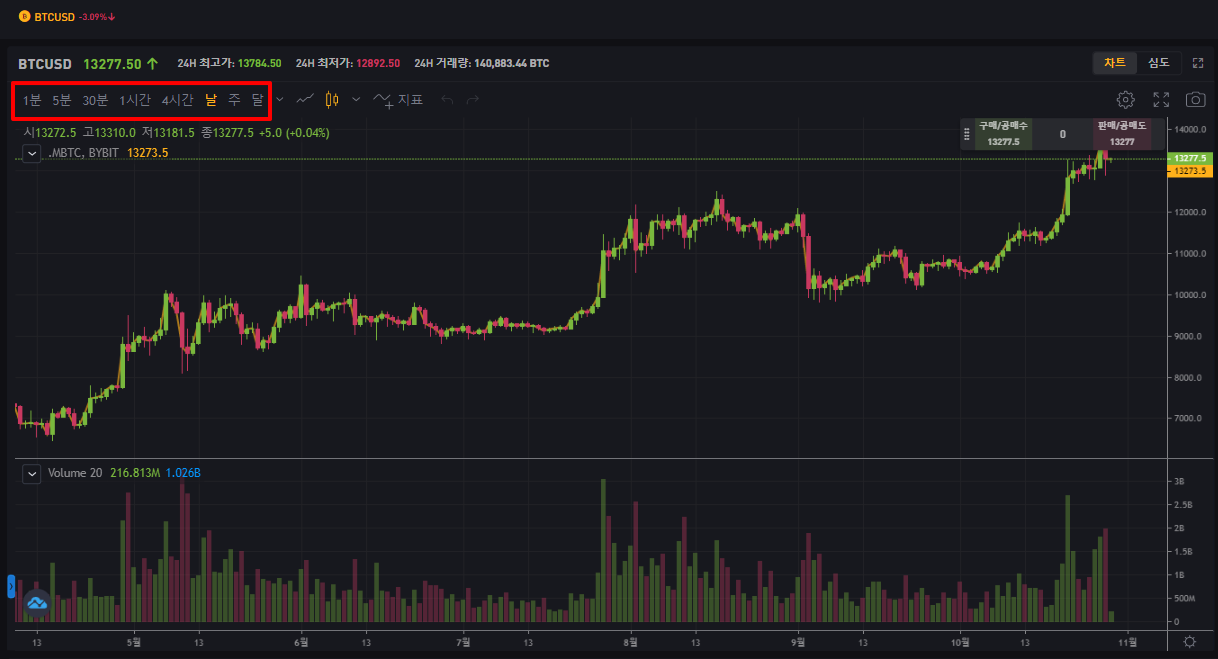 5. Then, click the line chart icon to convert the existing Japanese candle chart to a line chart.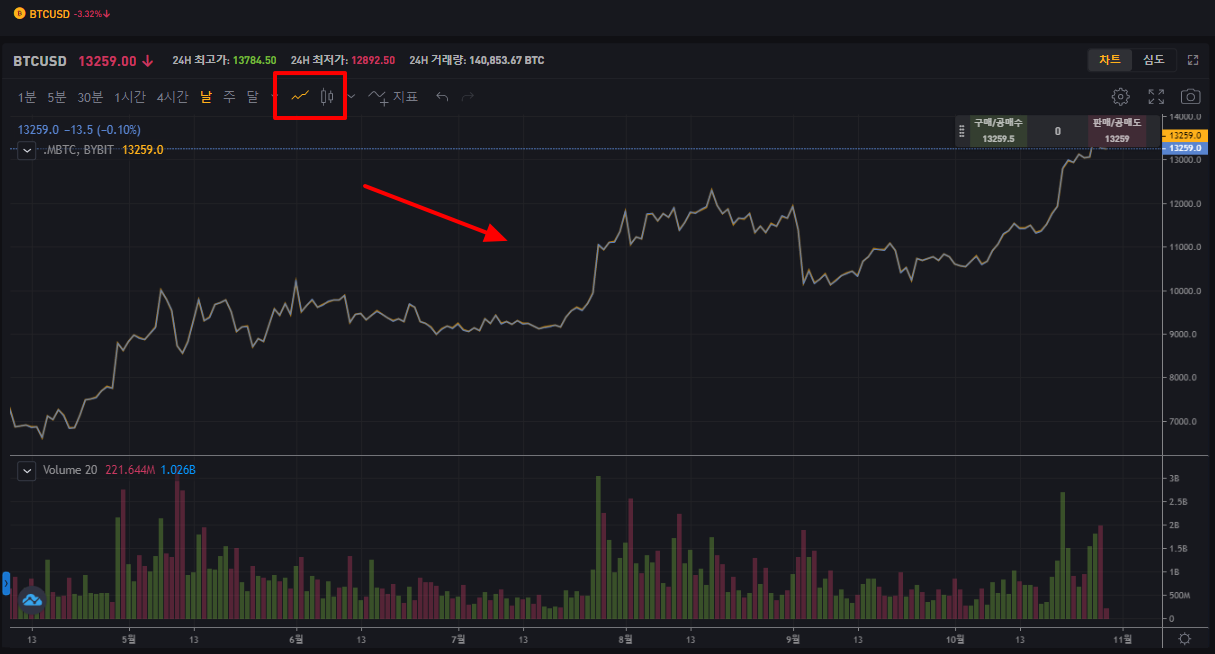 6. If you click "Indicators" right next to it, you can use numerous indicators that were not supported in the old version of Bybit chart. The indicator list contains almost all indicators that we have heard of at least once, so you can use them according to your convenience.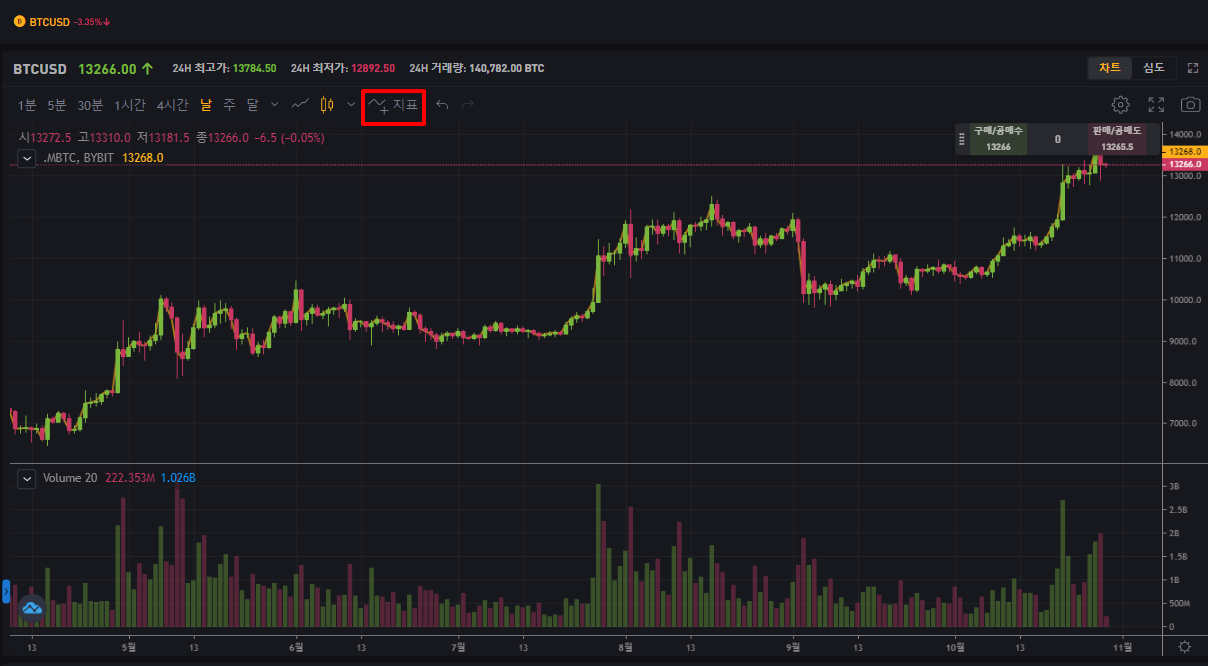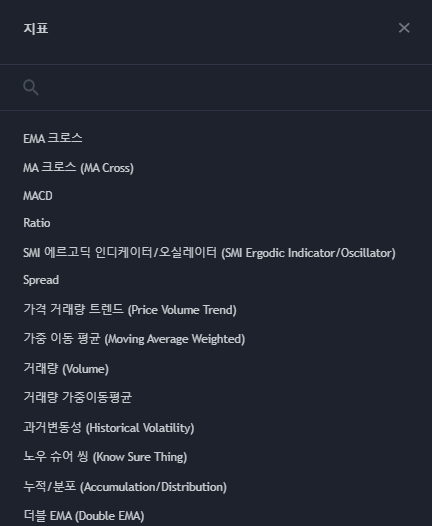 7. In the upper right corner, there is a function with "Density" written on it. It can be translated as density, but we can think of it as just a quote spread! Here, you can observe factors such as how many items are available for each price range and how much price difference there is.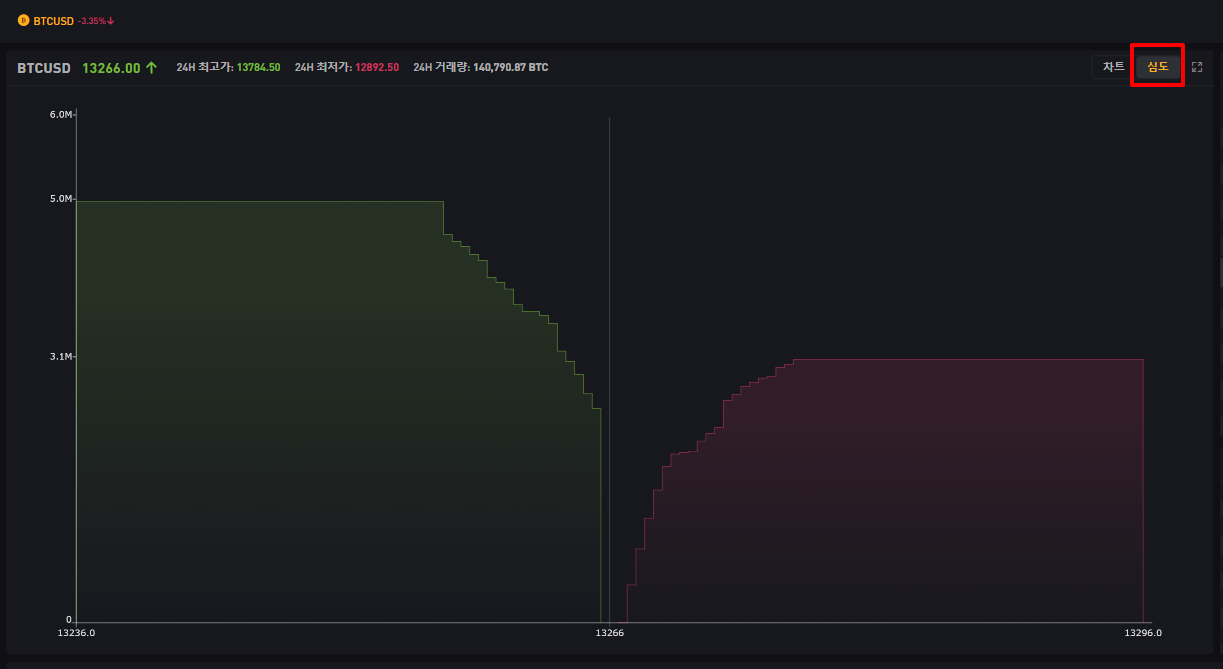 8. Click the small full-screen icon next to it to hide the quote window and expand the chart. If the full screen is too large and you want to expand the chart further, you can use this function.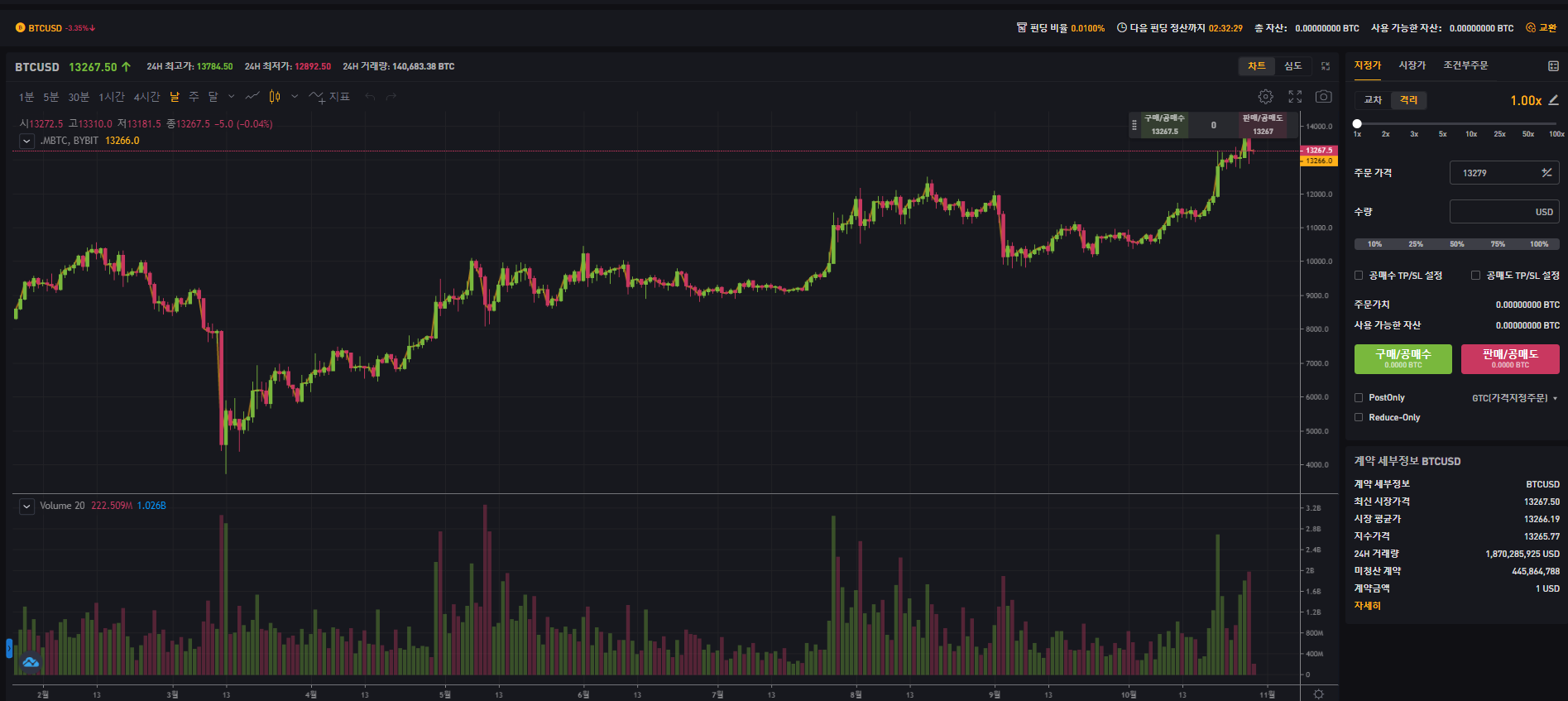 9. If you click the gear icon in the upper right corner, you can set detailed settings according to the method you want, such as item, line, scale, and shape.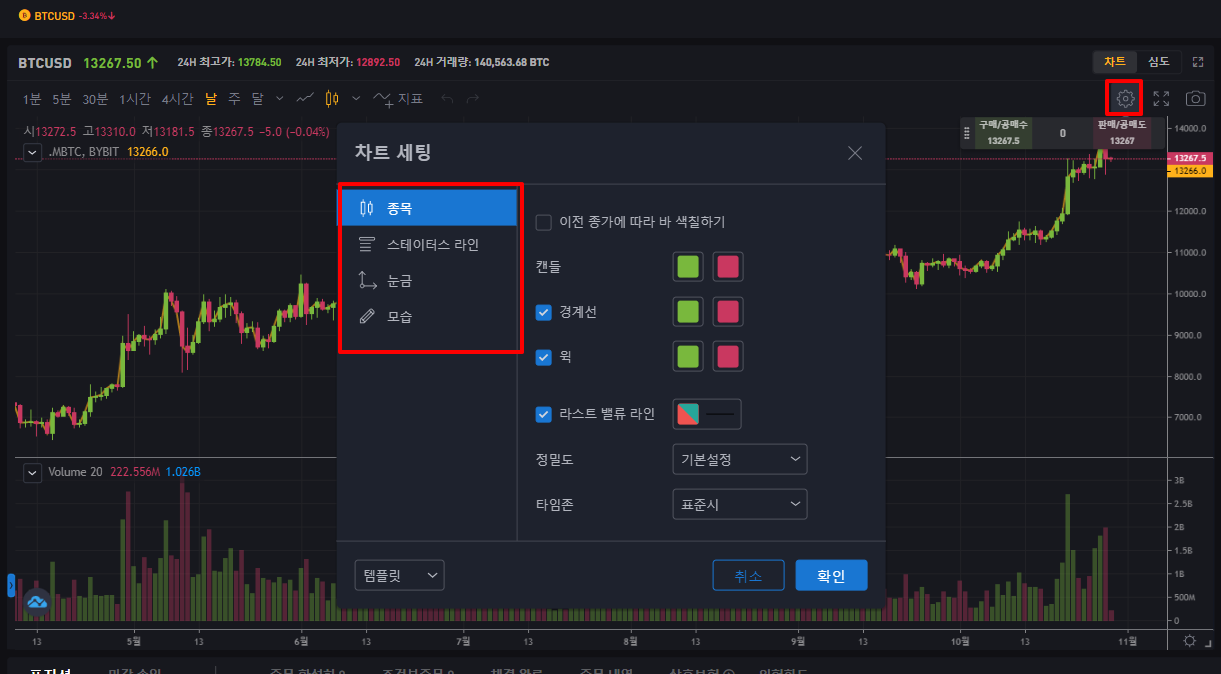 10. 바로 옆에는 전체 화면과 스냅 샷 기능이 있습니다. 바이비트 차트 설정 방법 설명 마무리 하면서 전체 화면으로 스냅 샷 한장 찍어 보겠습니다~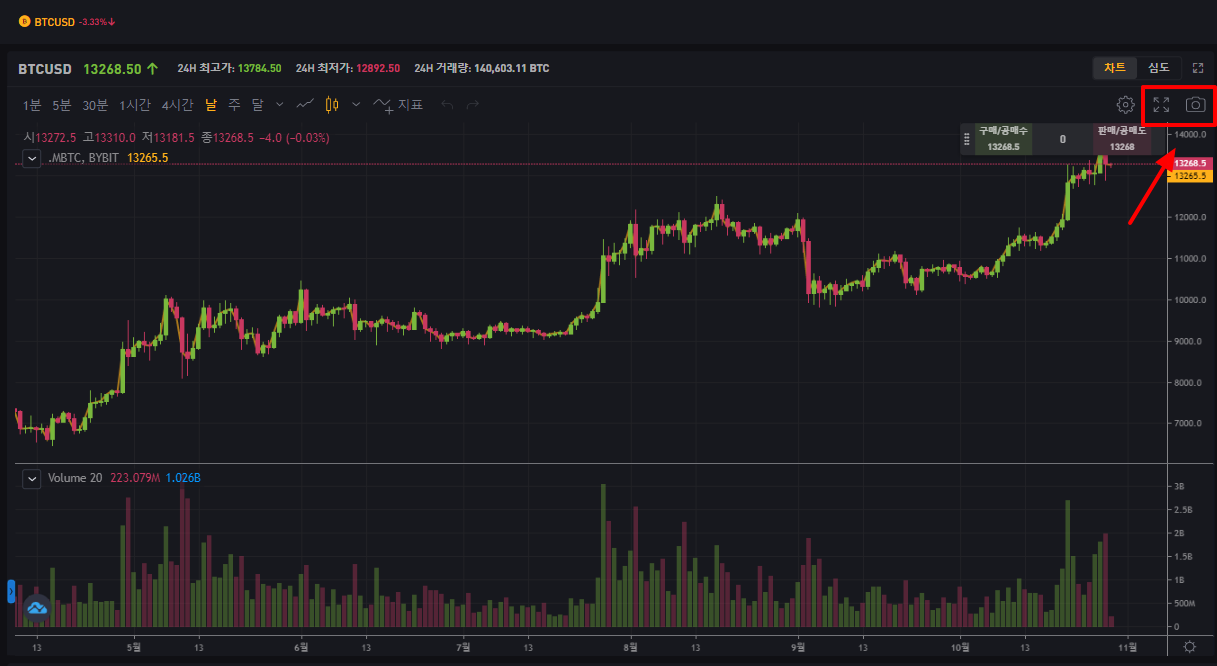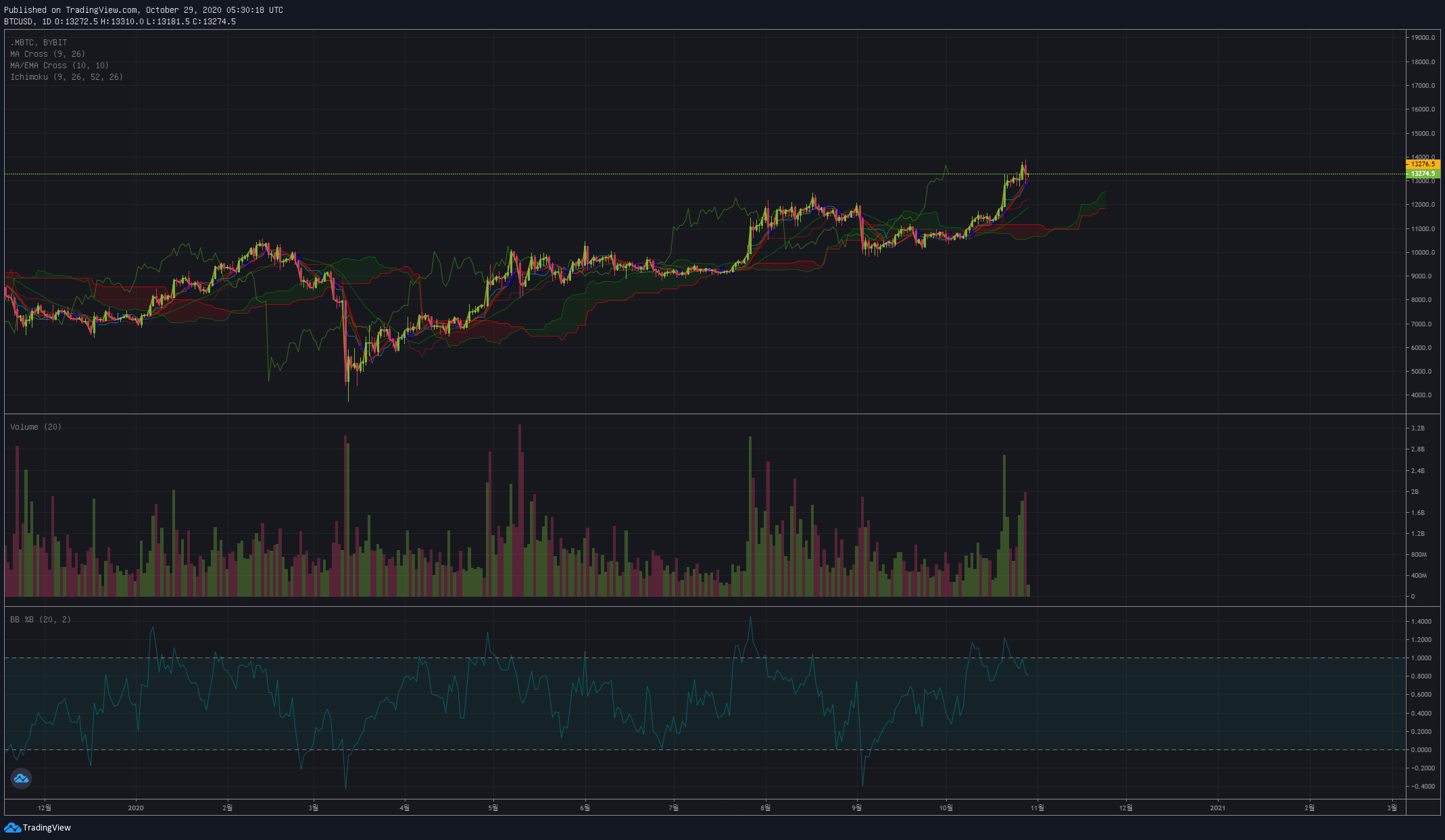 2021년 해외코인거래소 순위 및 추천

거래량

11조(1위)

3.5조

9.5조

레버리지

최대100배

최대100배

최대125배

수수료

- 지정가 : 0.02%

- 시장가 : 0.04%(1위)

- 지정가 : -0.025%

- 시장가 : 0.075%

- 지정가 : -0.025%

- 시장가 : 0.075%

거래방법

현물+선물+마진

선물+주식+FOREX

선물

회원가입

할인코드