7. Harmonic pattern types and principles
This pattern was proposed by H.M.Gartely in 1932 as a five-point pattern (Catley pattern). After that, a lot of traders and they improved the pattern. Chief among them is Scott Carney. He developed patterns such as BAT / CRAB / SHARK and added elements of money management and risk management.
The theory behind the harmonic pattern is the Fibonacci ratio correlation and price & time movement. It is used to check reversal points, retracements and extensions according to swing highs/lows. Based on this, we provide a standard for setting target price and stop loss price.
Below are examples of harmonic patterns.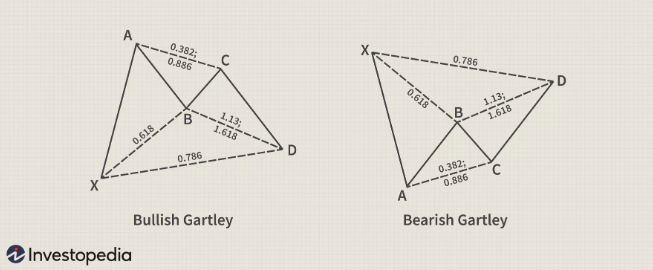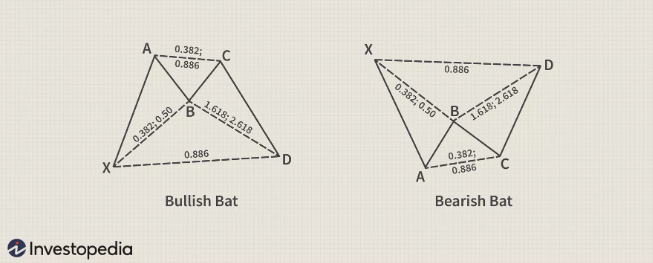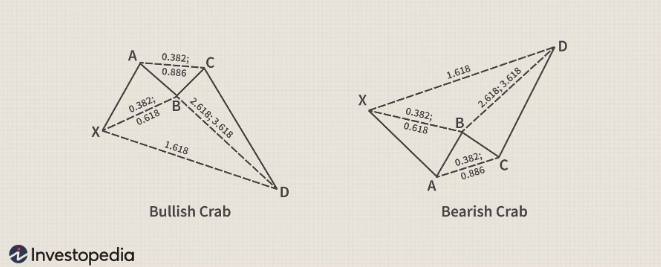 2021년 해외코인거래소 순위 및 추천

거래량

11조(1위)

3.5조

9.5조

레버리지

최대100배

최대100배

최대125배

수수료

- 지정가 : 0.02%

- 시장가 : 0.04%(1위)

- 지정가 : -0.025%

- 시장가 : 0.075%

- 지정가 : -0.025%

- 시장가 : 0.075%

거래방법

현물+선물+마진

선물+주식+FOREX

선물

회원가입

할인코드