PHEMEX fee ZERO premium membership registration guide
PHEMEX is running a ZERO commission promotion, and you can enjoy 30-day free benefits by participating in the event. After that, if you purchase 10,000 coupons per month, you will not receive any commission from the spot exchange!
We'll show you how to get involved!
1. First of all, please enter the PHEMEX website!

And click "Products" located in the upper right corner.

A menu appears as shown below, click "Premium Membership" here!

2. This promotion is operated separately into 3 types of services!

a) General Members: 0.1% of both market price and limit fee in the spot market

b) Premium Trial Member: Free both market price and limit price! (for 1 month)

c) Premium full member: free in-kind fee + withdrawal limit (X) + withdrawal review (X)

We'll show you what to do to become a Premium Trial member!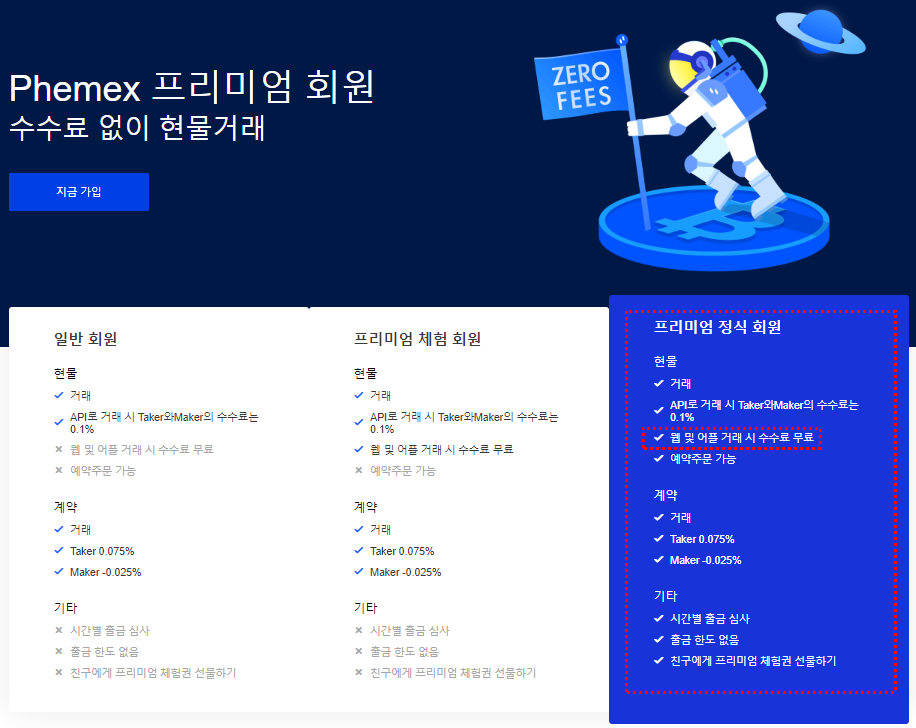 3. How to get a ZERO fee premium membership for free!!

First, subscribe to @phemex_Korean and retweet the fixed tweets!

Two, tag 3 friends + write a comment!

Third, fill out the Google Form and get a 30-day free membership!

All these procedures can be completed in just 3 minutes ~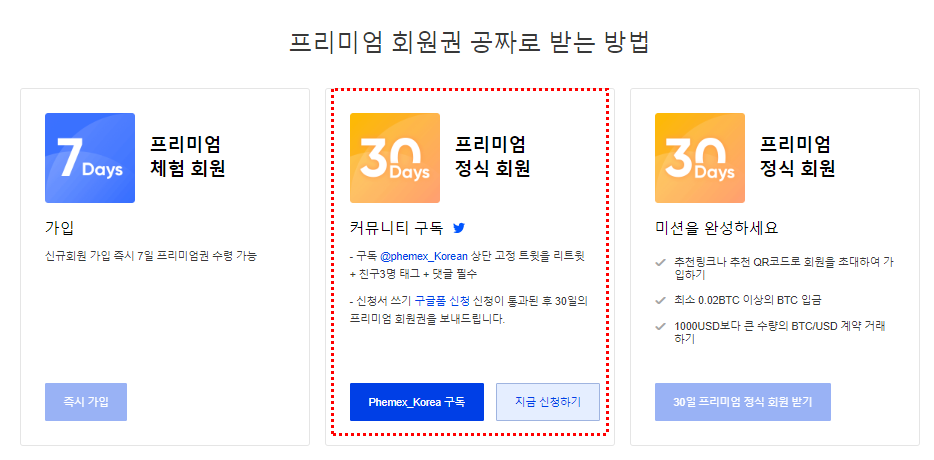 Wondering what the premium full member price is?

a) 30-day ZERO fee membership = 9.99 USD

b) 90 days ZERO fee membership = 19.99 USD ( 6.66 USD per month, 33% savings)

c) 365 days ZERO fee membership = 69.99 USD (5.8325 USD per month, 41.61% savings)

***You can use it for free first and if you like it, you can purchase it by selecting the package below!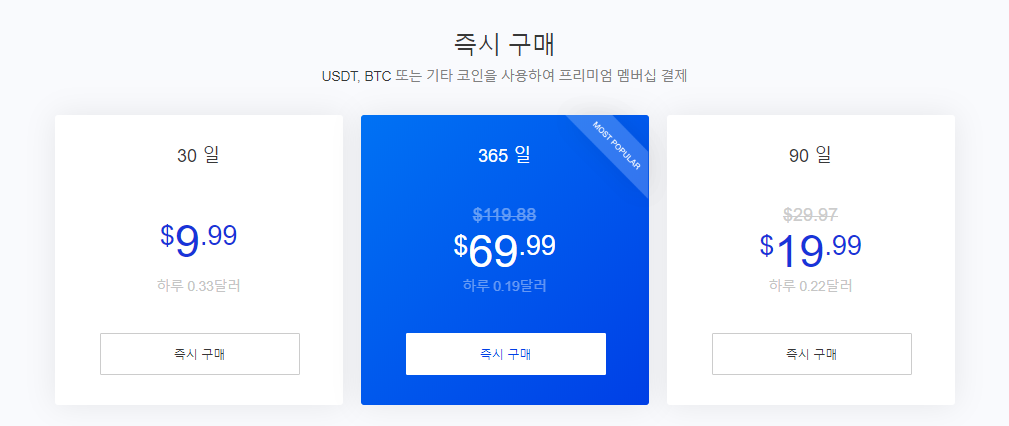 It's perfect for those who don't want to use futures and leverage, and who hit high-frequency singles in spot trading. Highly recommended for frequent traders!

In other spot exchanges, it is $10 with a 0.1% commission at $10,000, and $20 if you buy/sell.
Please note: Premium membership is free of charge for monthly flat-rate payments only on spot exchanges, not on futures exchanges. Also, when using API linkage/trading bot, fee free is not applied.
2021년 해외코인거래소 순위 및 추천

거래량

11조(1위)

3.5조

9.5조

레버리지

최대100배

최대100배

최대125배

수수료

- 지정가 : 0.02%

- 시장가 : 0.04%(1위)

- 지정가 : -0.025%

- 시장가 : 0.075%

- 지정가 : -0.025%

- 시장가 : 0.075%

거래방법

현물+선물+마진

선물+주식+FOREX

선물

회원가입

할인코드