1. How to sign up for PHEMEX membership
Brief introduction
The Phemex exchange offers both spot and futures, and you can enjoy up to 100x leverage with no fees! In addition to cryptocurrencies, metals such as gold are also listed and traded as trading products, and you can experience a variety of products on one exchange!
The founders of Phemex have expertise in the cryptocurrency market and value a customer-centric corporate culture. They are struggling to create a platform that is as safe as possible to be reborn as an exchange that can be trusted. Eight former Morgan Stanley executives have come together to build a world-class cryptocurrency derivatives exchange and have obtained a Financial Safety MSB license!
As an exchange with proven bankers, licenses, and technology, we see it as a very promising exchange.
Now let's see how to become a member~~
1. Go to the Phemex homepage and you will see the screen below!

There is a "Sign Up" button in the upper right corner.

Click the "Sign Up" button and proceed to the next step~

2. Signing up for PHEMEX Exchange is very, very easy!

Enter your email address and desired password

Click the "Continue" button to proceed directly to the next step~
3. Next, the exchange will send a verification email to verify the email address you entered.

After receiving the verification code below in the inbox of the email you entered, enter the code into the exchange registration window to complete the registration! Isn't it simple?~

*If you do not receive the email, please check your spam box!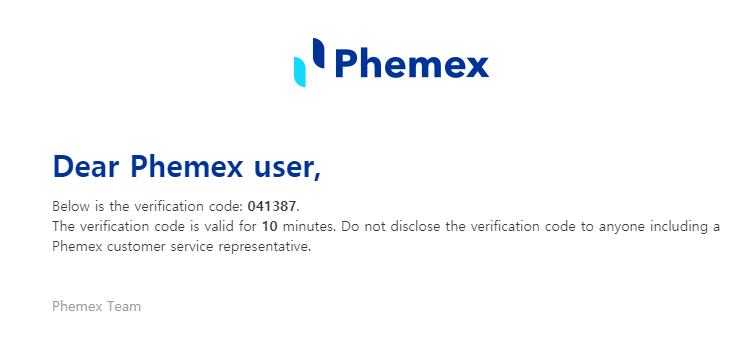 4. When you complete the membership registration, it will be completed with a welcome message as shown below!

Now that you have registered as a member, you should try trading, right?~

If you click "Trade", the setting is completed with a short tutorial prepared by PHEMEX!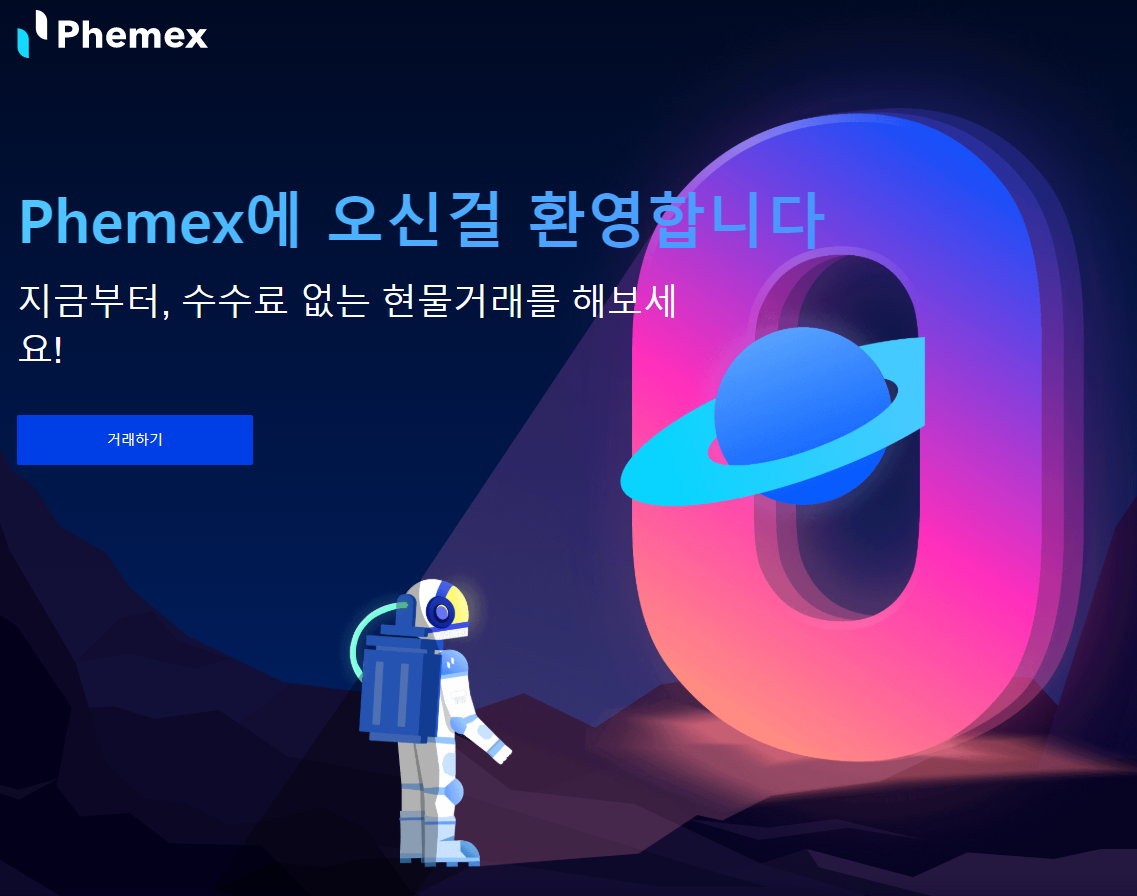 Below is a short tutorial by PHEMEX!

If you click "Transaction", you will be moved to the deposit and withdrawal wallet as shown below!

With a neat user interface, we show you the status of each coin at a glance!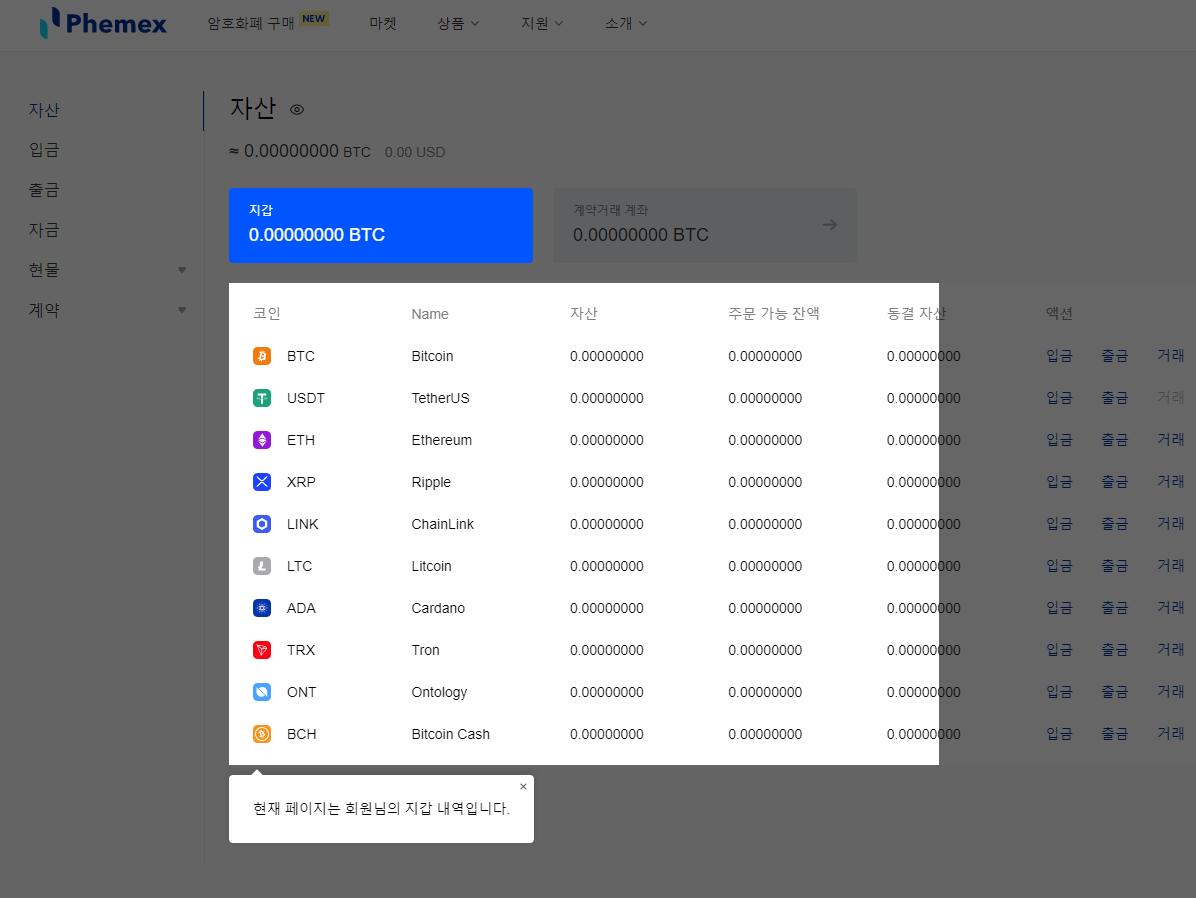 If you click "Contract Transaction Account", you can check the transaction details of the contract transaction!

It automatically records the trading record without the need to write a separate trading log,

It will help you study by checking the transaction details provided to PHEMEX while trading~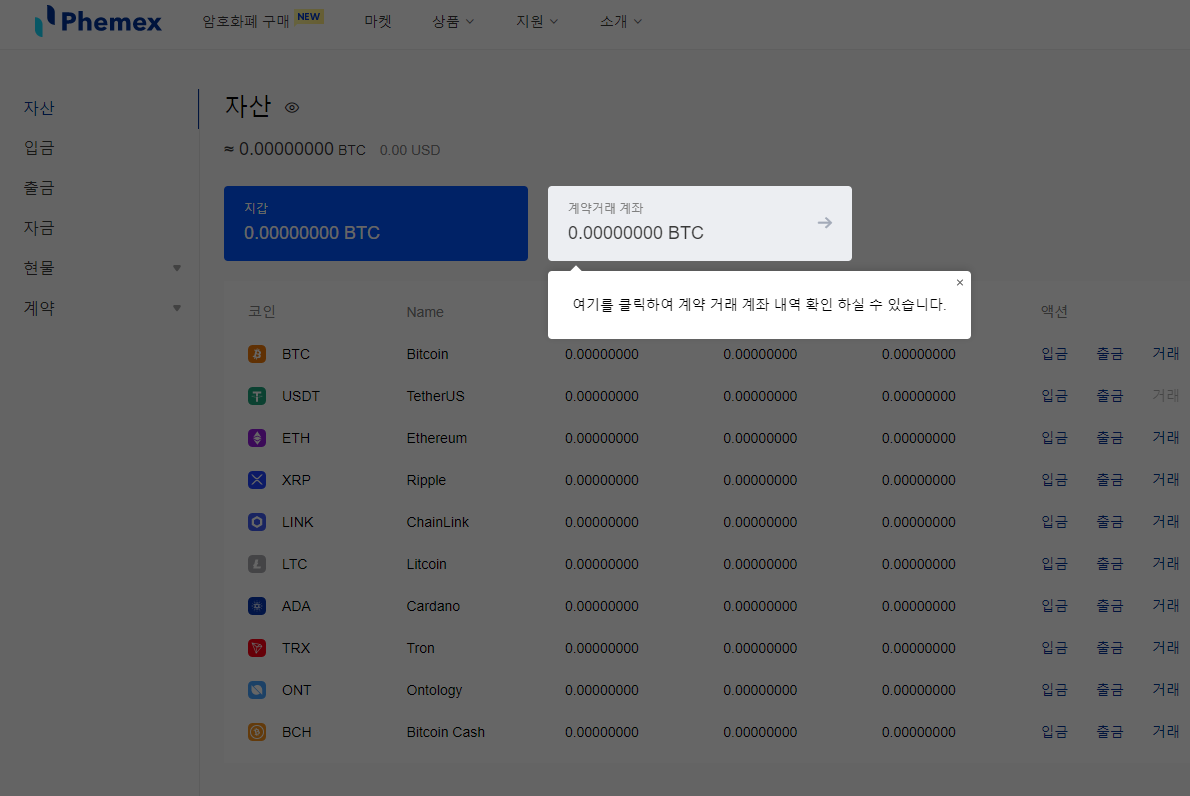 Under "Action", there are Deposit / Withdraw / Trade buttons. If you want to deposit cryptocurrencies in other exchanges or withdraw to other exchanges, you can take action right here!

If you want to trade, just click the "Trade" button and you will be taken to the PHEMEX trading window!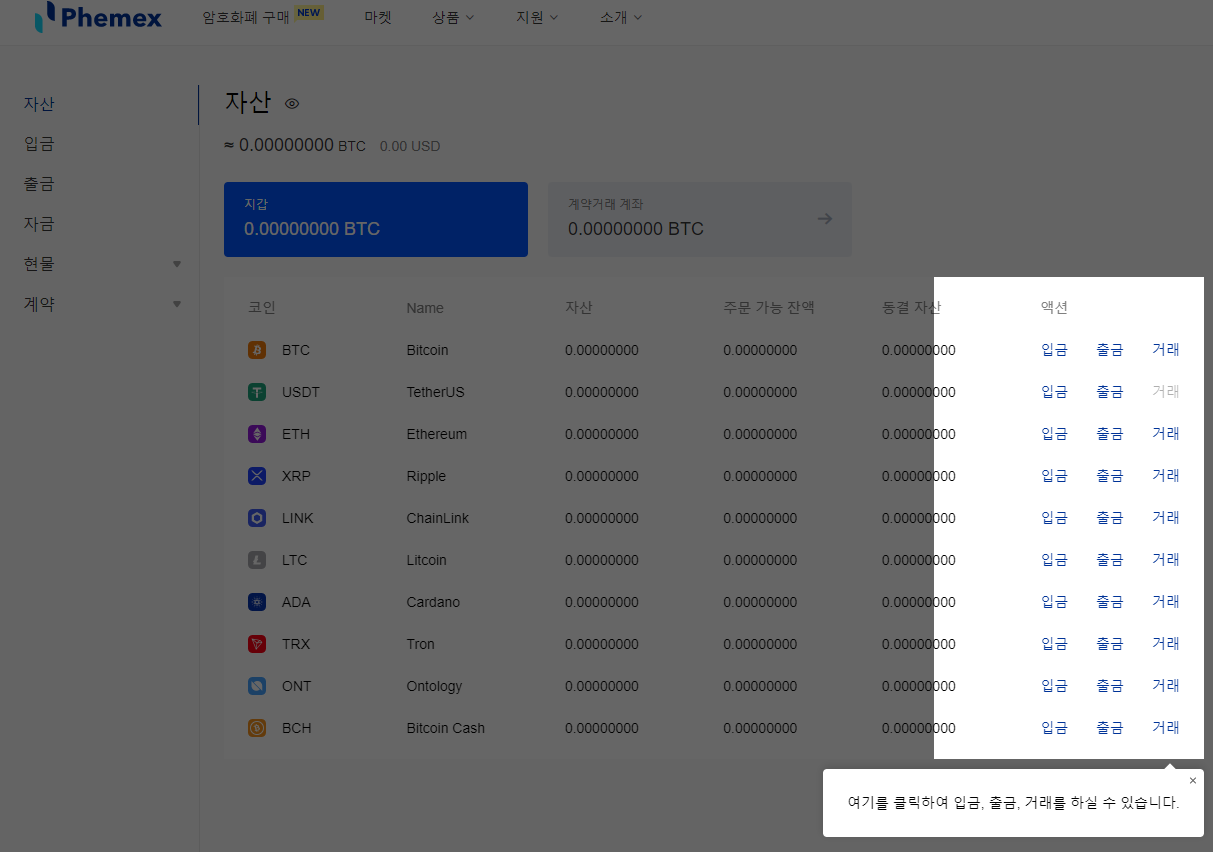 2021년 해외코인거래소 순위 및 추천

거래량

11조(1위)

3.5조

9.5조

레버리지

최대100배

최대100배

최대125배

수수료

- 지정가 : 0.02%

- 시장가 : 0.04%(1위)

- 지정가 : -0.025%

- 시장가 : 0.075%

- 지정가 : -0.025%

- 시장가 : 0.075%

거래방법

현물+선물+마진

선물+주식+FOREX

선물

회원가입

할인코드