1. How to sign up for BitMEX
Before talking about membership registration, I explained about margin trading and leverage. Margin trading has the advantage of being able to use long-short and leverage. Please be aware of the risks of BUT and leverage! This time, I will tell you how to register as a BitMEX Exchange member!
How to sign up for BitMEX membership!
Signing up for a membership on BitMEX is very simple.
All you need to sign up for membership is your email address, password, and English name.
First, click the banner on the right to go to the membership registration page.

Please select and enter your email, password, nationality and English name!
Email - Please enter your activation email to use the password recovery feature!

Password - Please use lowercase & uppercase letters, numbers and special characters!

Nationality - Please select Korea!

English Name - Just enter your English name as it appears on your passport!
Then click "Register" and you're done!

After registering, a verification email will be sent to the email address you entered!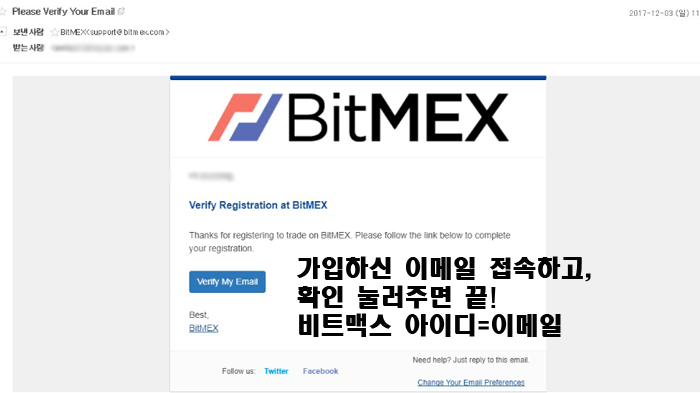 Please click "Email Verification" in your email!
An activated BitMEX account has now been created.
As the biggest advantage of the BitMEX exchange, you can easily sign up for membership.
If necessary, you can create multiple accounts!
Below is the screen that moved to the main page after completing the membership registration!
Due to recent policy changes, personal authentication is mandatory.
Please prepare your ID for a smoother transaction.
Please proceed with KYC (Know Your Customer) for personal verification in the upper left corner!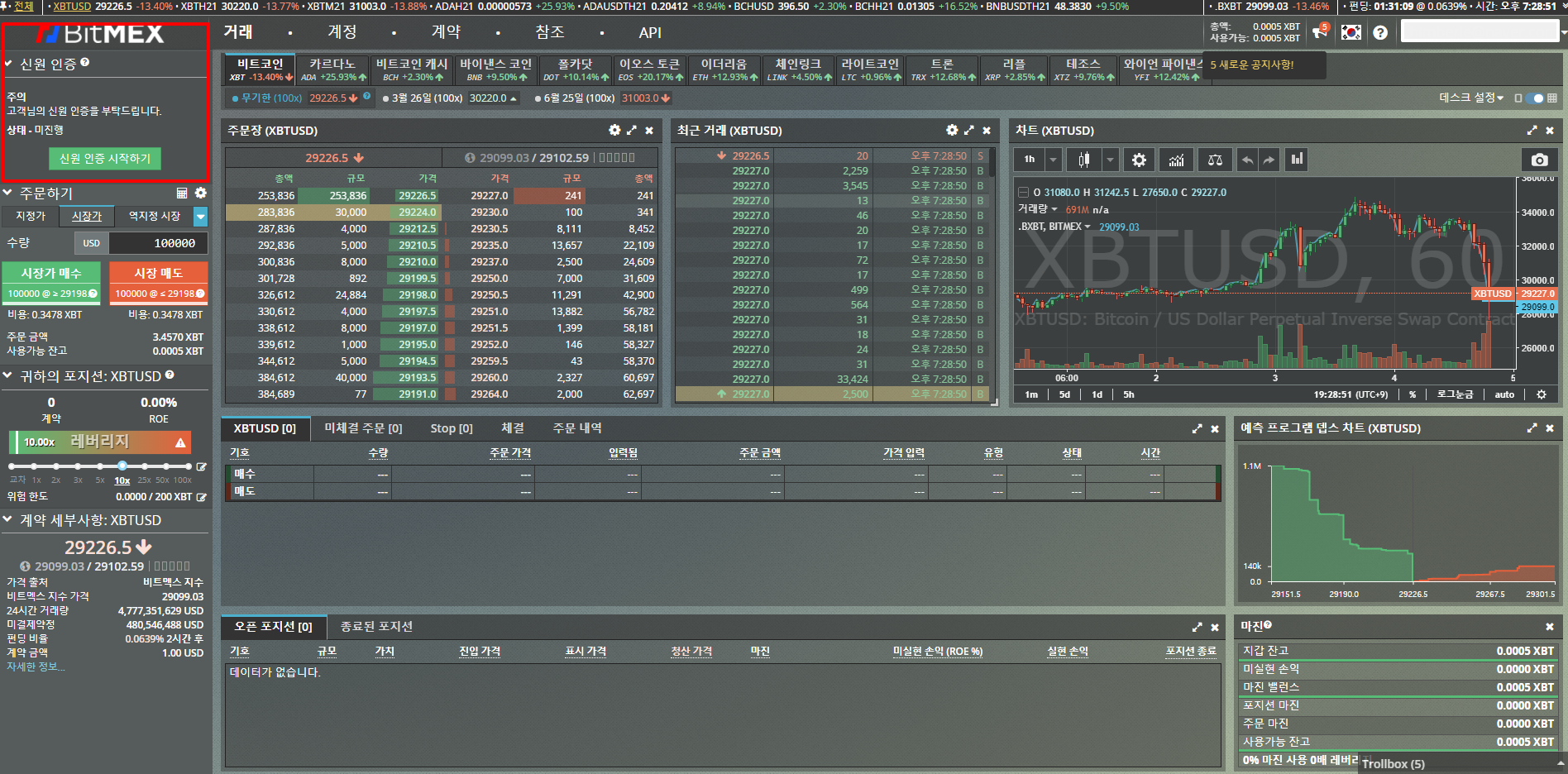 Here's how to sign up as a member!
Setting up Google Authenticator for account security is more secure!
Click here to learn how to set up Google Authenticator!
2021년 해외코인거래소 순위 및 추천

거래량

11조(1위)

3.5조

9.5조

레버리지

최대100배

최대100배

최대125배

수수료

- 지정가 : 0.02%

- 시장가 : 0.04%(1위)

- 지정가 : -0.025%

- 시장가 : 0.075%

- 지정가 : -0.025%

- 시장가 : 0.075%

거래방법

현물+선물+마진

선물+주식+FOREX

선물

회원가입

할인코드