14. Volume Ratio Analysis
VR (Volume Ratio) is an indicator that expresses the ratio of the trading volume on the rising day of the market price to the trading volume on the falling day in a percentage (%) by using the ratio of the trading volume.
An indicator similar to VR is OBV, which varies greatly depending on the start date and cannot be judged in absolute terms or compared with the past.
Because VR utilizes ratios rather than accumulation, it has secured its shortcomings.
The formula for VR is as follows.
VR = (sum of trading volume on rising days for N days) / (sum of trading volume on falling days for N days) X 100

Usually, the volume on the up days is higher than on the down days. So, unless the market is at the level of collapse, the VR value will be high. It is more reliable when the indicator is on the floor than when it is on the ceiling.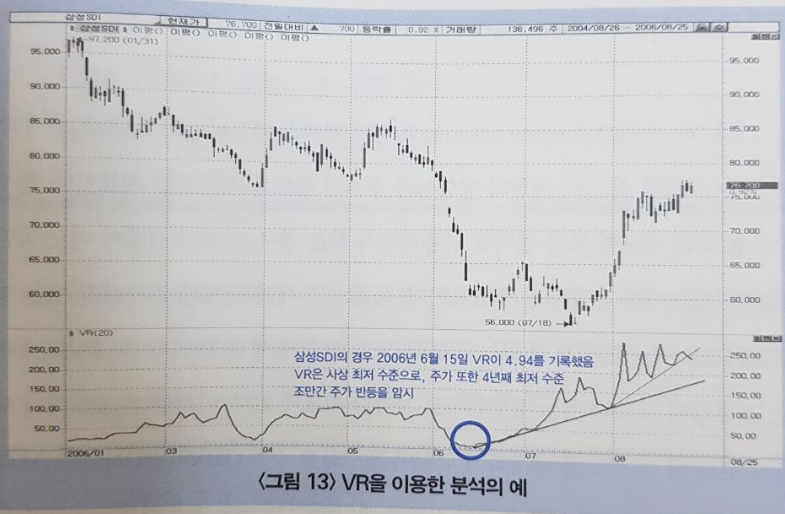 1. 200% means that the market is overheating.

2. If it is 100%, it means that the trading volume when rising and falling is the same.

3. Below 70% refers to a downtrend. And it can be an opportunity.
Then, in order to use it in practice, you can use the VR indicator in Trading View.
Let's see how you can use it for Bitcoin charts!
After you search for Volume Ratio in the Trading View indicator search bar,

Please select an indicator below!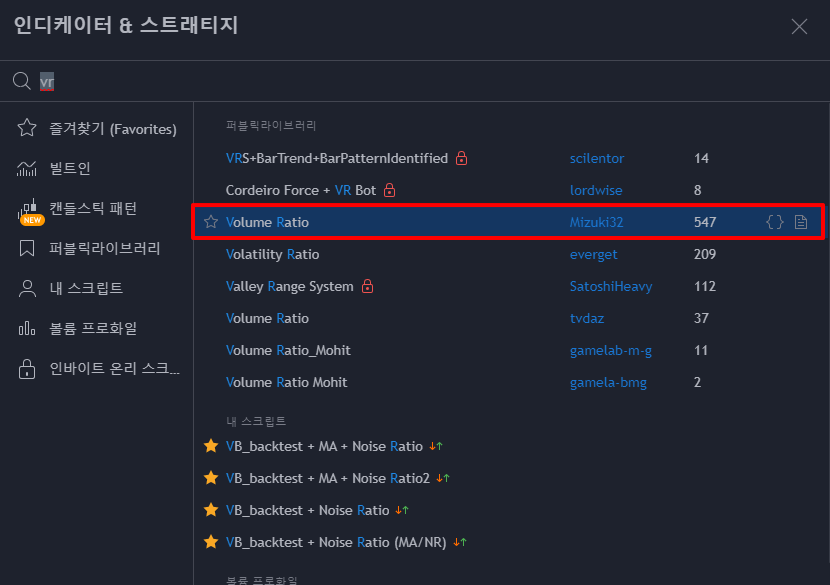 Then go to settings and enter the number of days you want.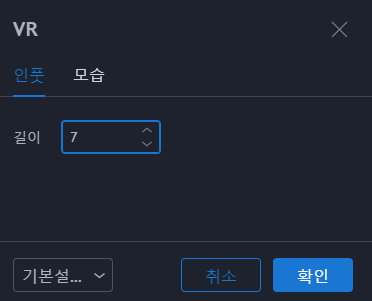 After setting the desired settings such as the color of the line, click "OK"!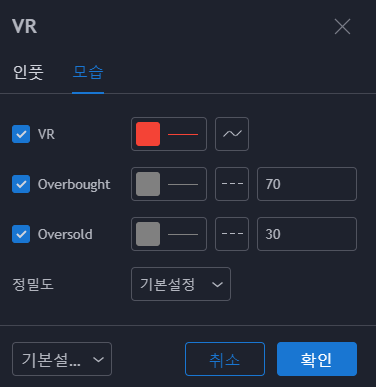 VR indicators have been applied as shown below!~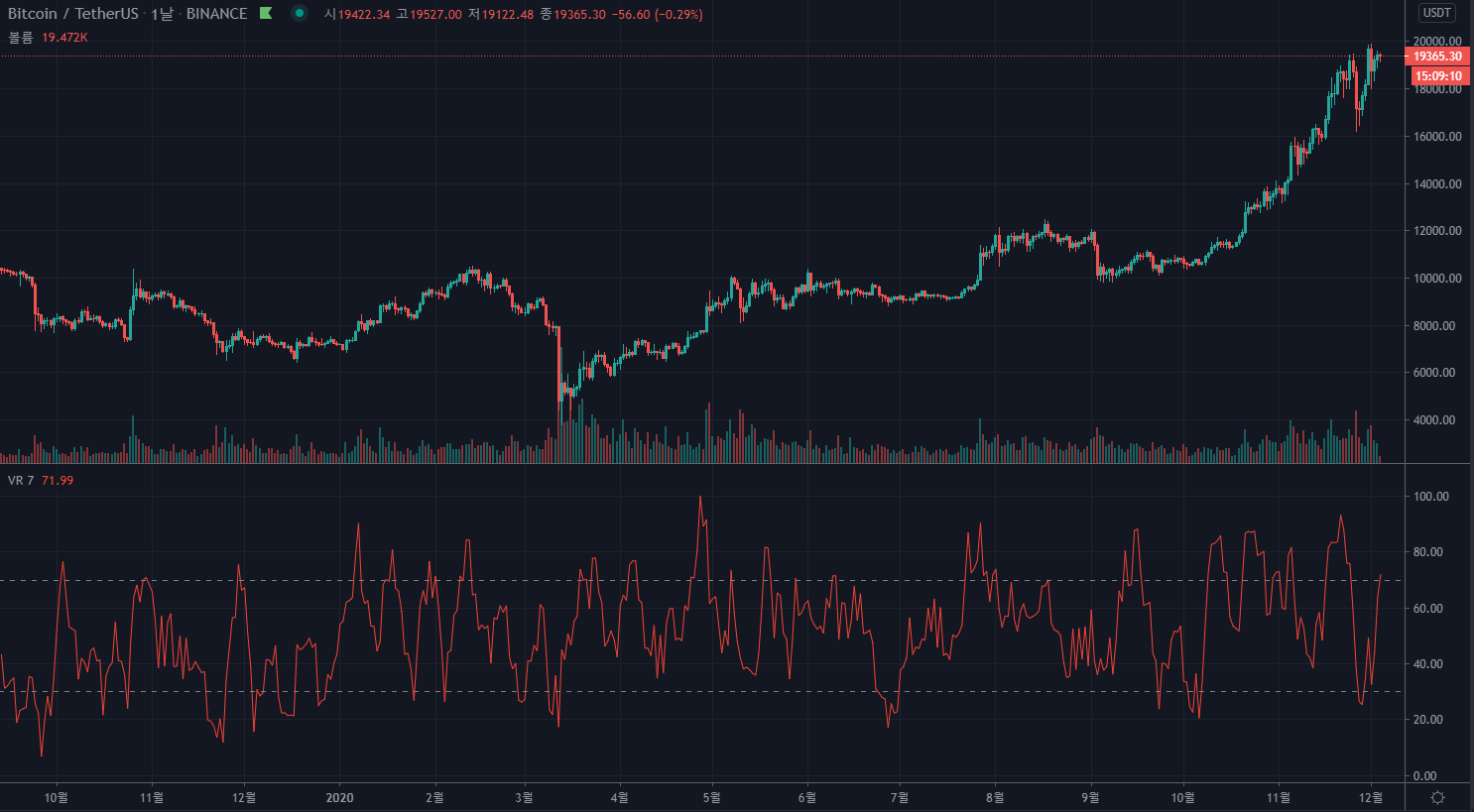 This indicator has a slightly modified formula, so 70 or more is overbought,

Below 30, the standard was set as oversold.

It is difficult to trade blindly trusting only those indicators.

To understand the market situation in trading

It can be helpful~~
2021년 해외코인거래소 순위 및 추천

거래량

11조(1위)

3.5조

9.5조

레버리지

최대100배

최대100배

최대125배

수수료

- 지정가 : 0.02%

- 시장가 : 0.04%(1위)

- 지정가 : -0.025%

- 시장가 : 0.075%

- 지정가 : -0.025%

- 시장가 : 0.075%

거래방법

현물+선물+마진

선물+주식+FOREX

선물

회원가입

할인코드