2. How to set up the BitMEX chart
1. Log in to the BitMEX exchange.

And you can see the mini chart on the right side of the main page~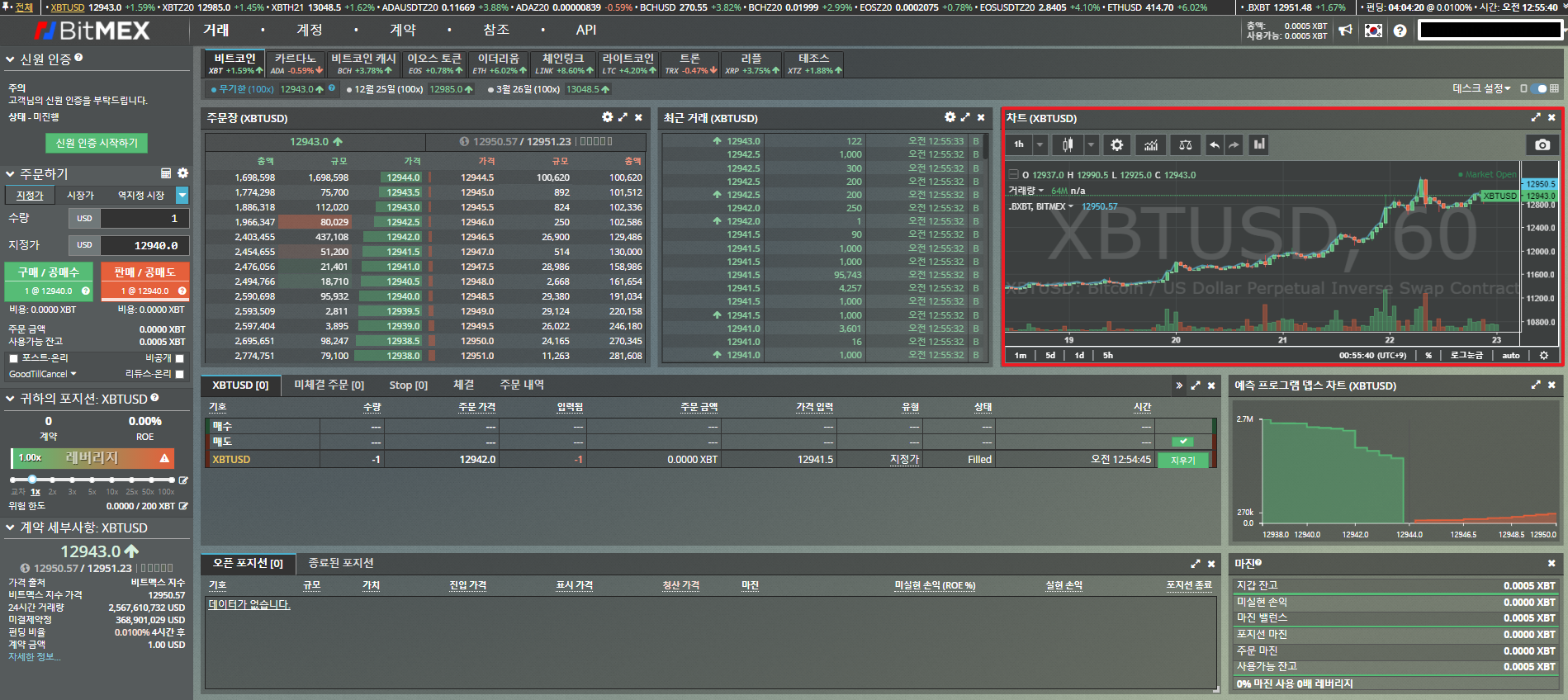 2. Click the full screen at the top right of the mini chart to view the chart more smoothly.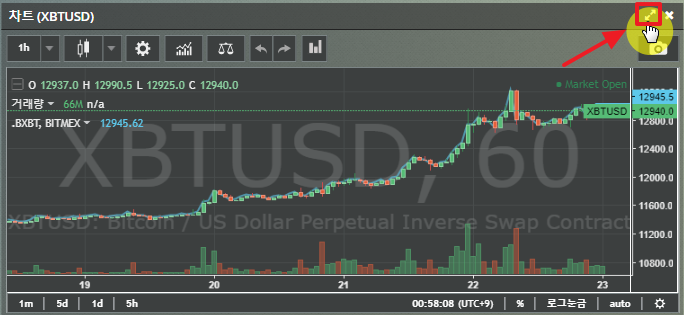 3. Below is the chart when set to full screen. It supports more functions than the existing mini chart.

Use the tools on the left to draw useful lines such as trend lines and Fibonacci retracements.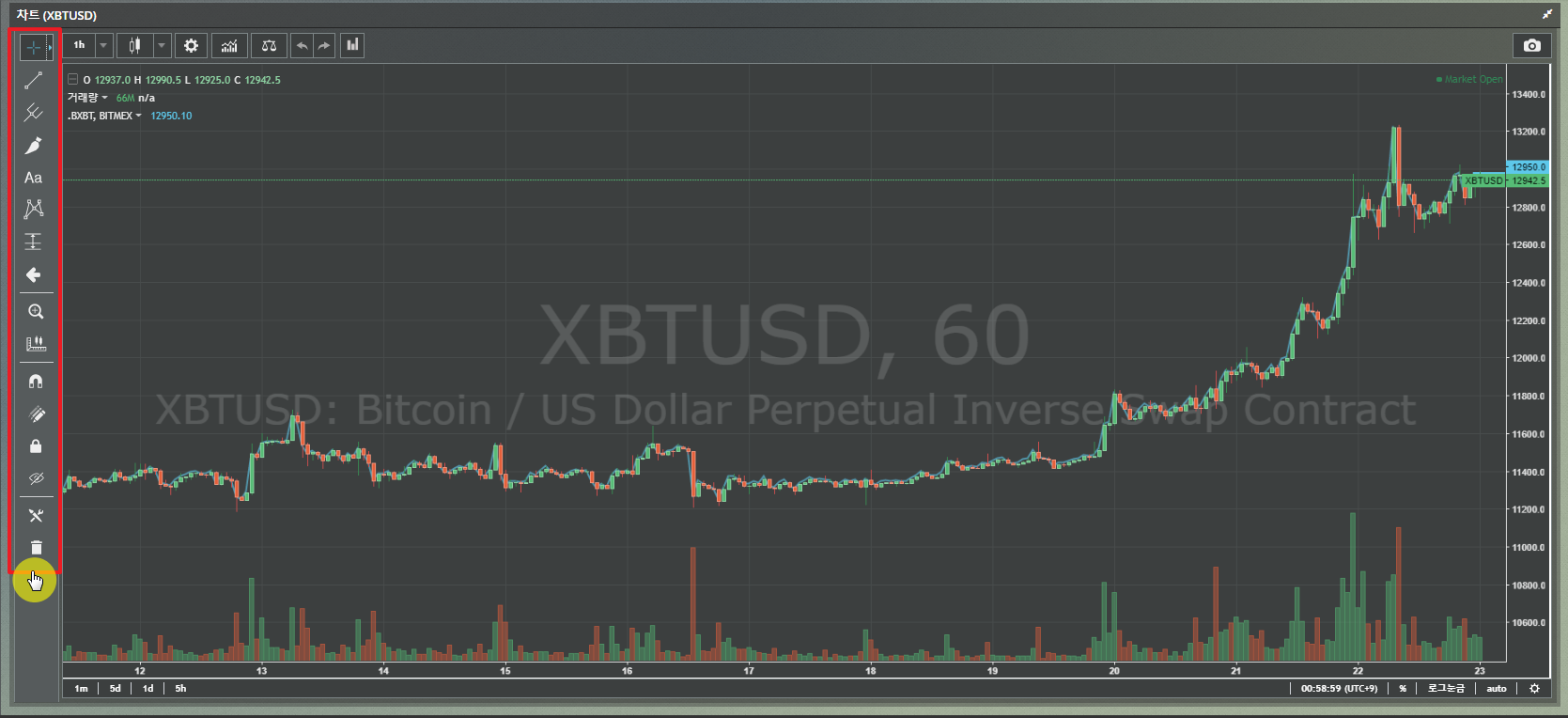 4. Click the 1h (time) icon at the top to set the desired time frame (time zone).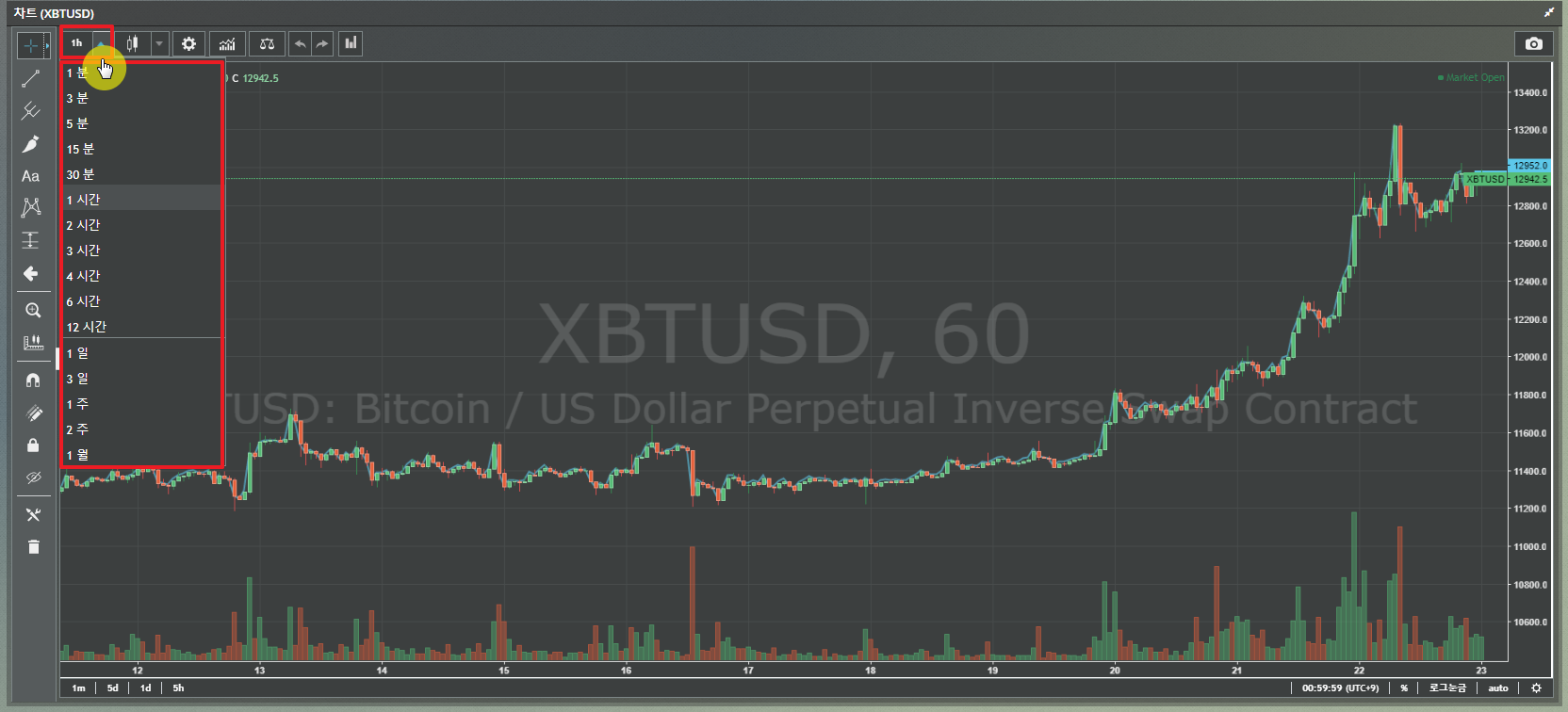 5. Click the candle icon to set the desired chart shape

.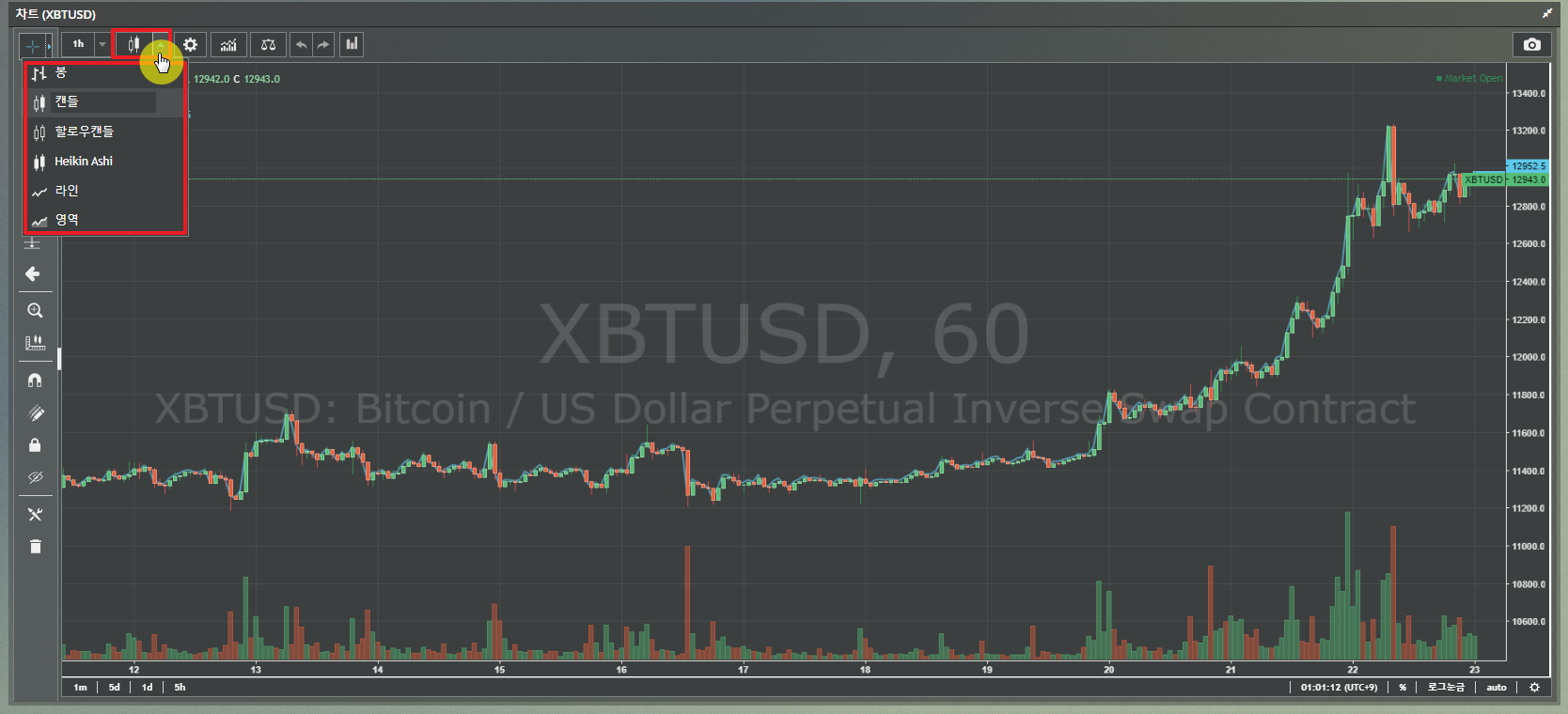 6. If you click the gear icon, you can edit the detailed settings you want.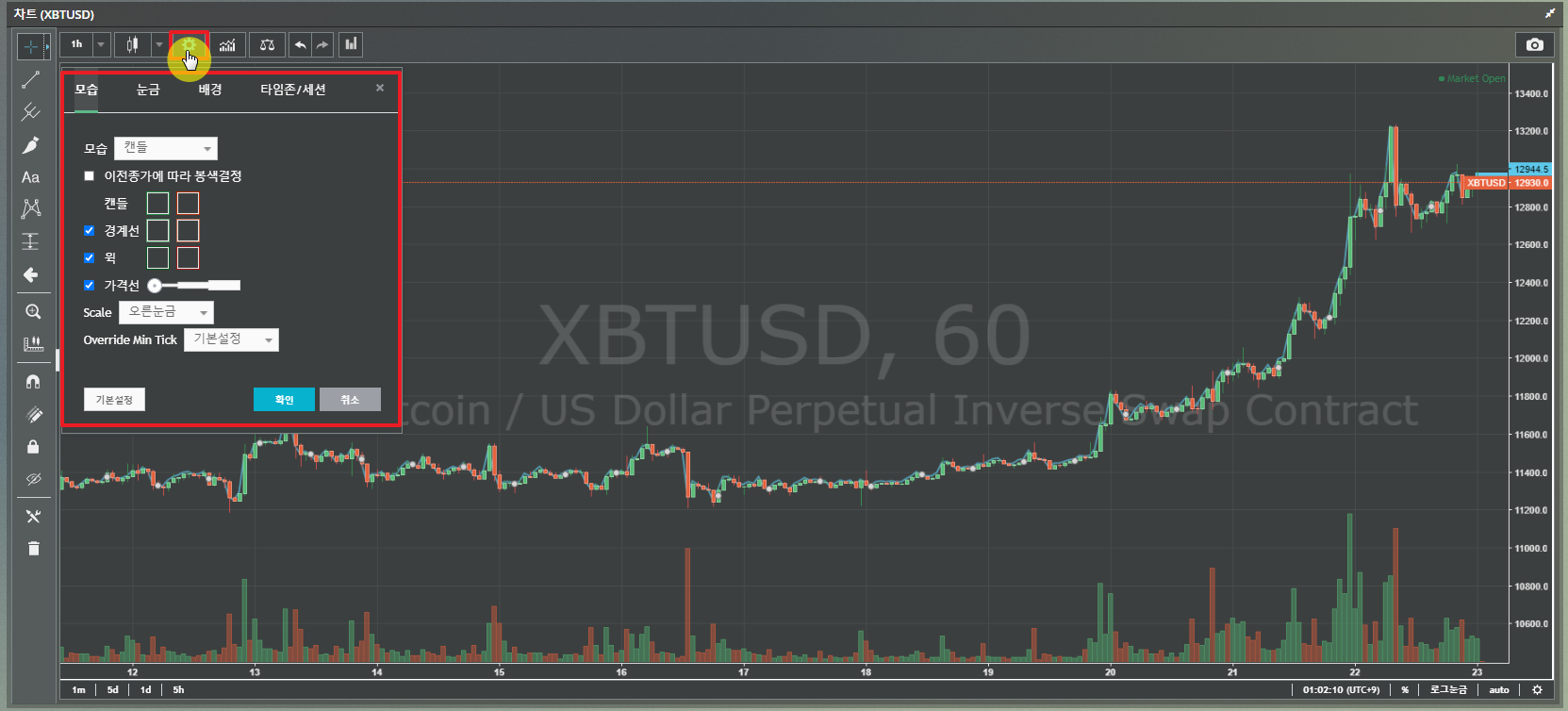 7. Click the chart icon to set the desired index.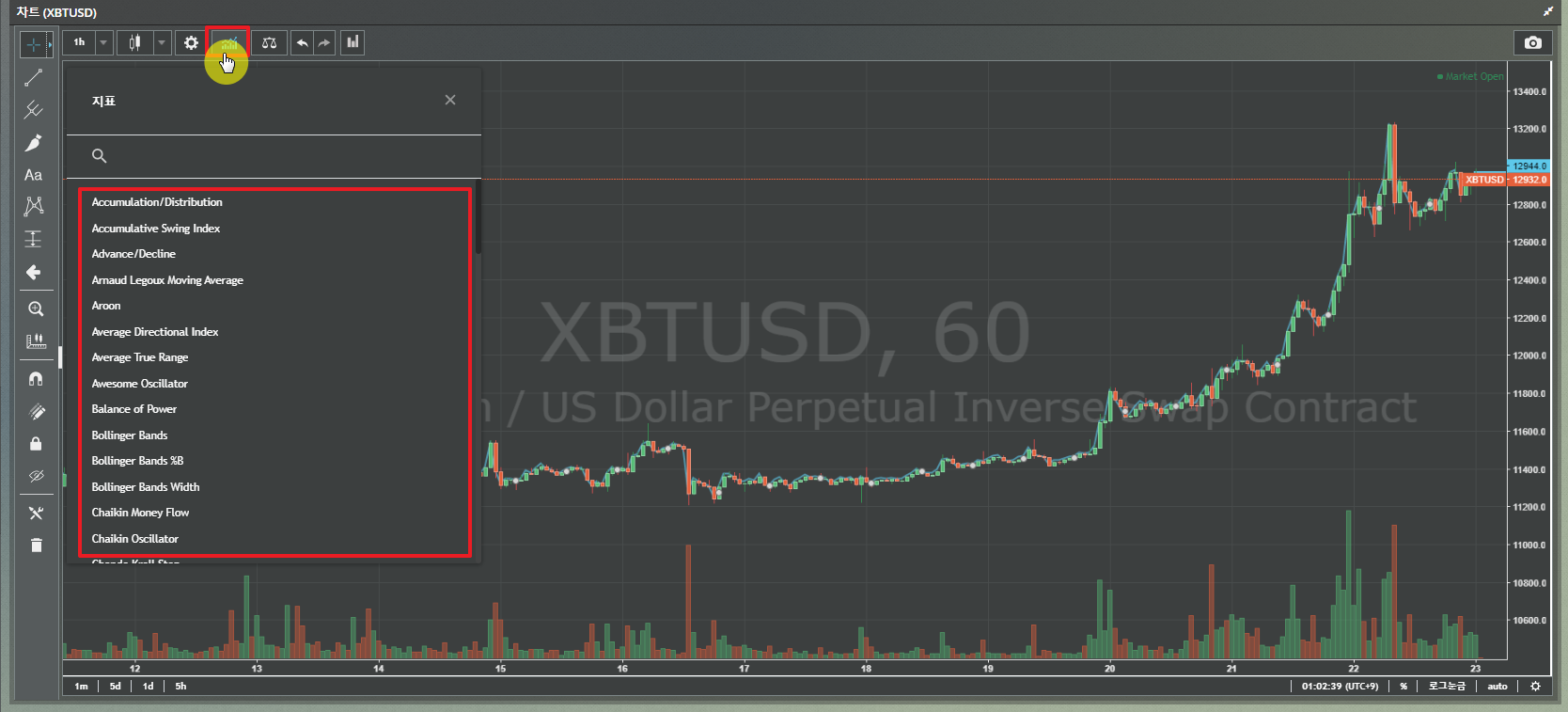 8. Click the scale icon to set the comparison target and additional items.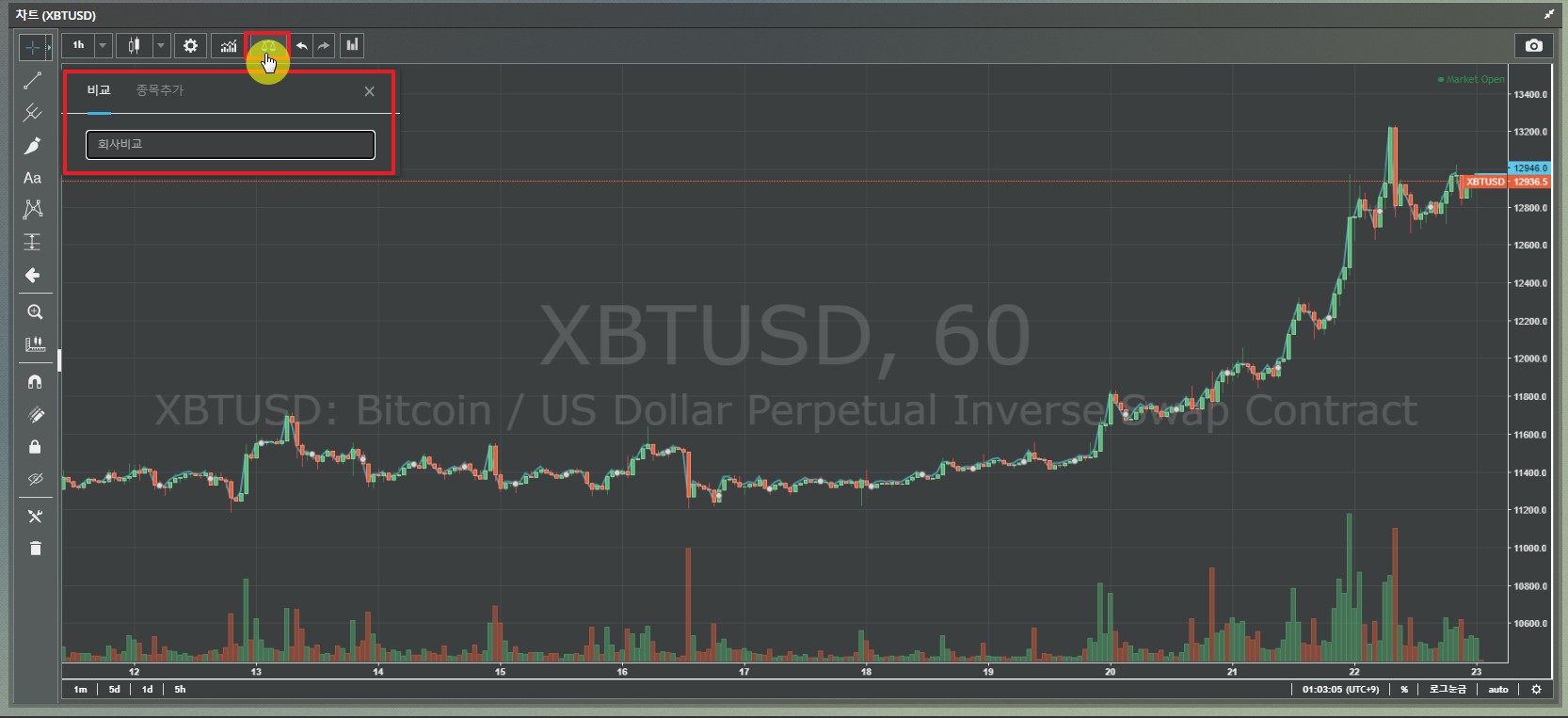 9. Finally, if you click the histogram icon, the trading view chart appears as an external page.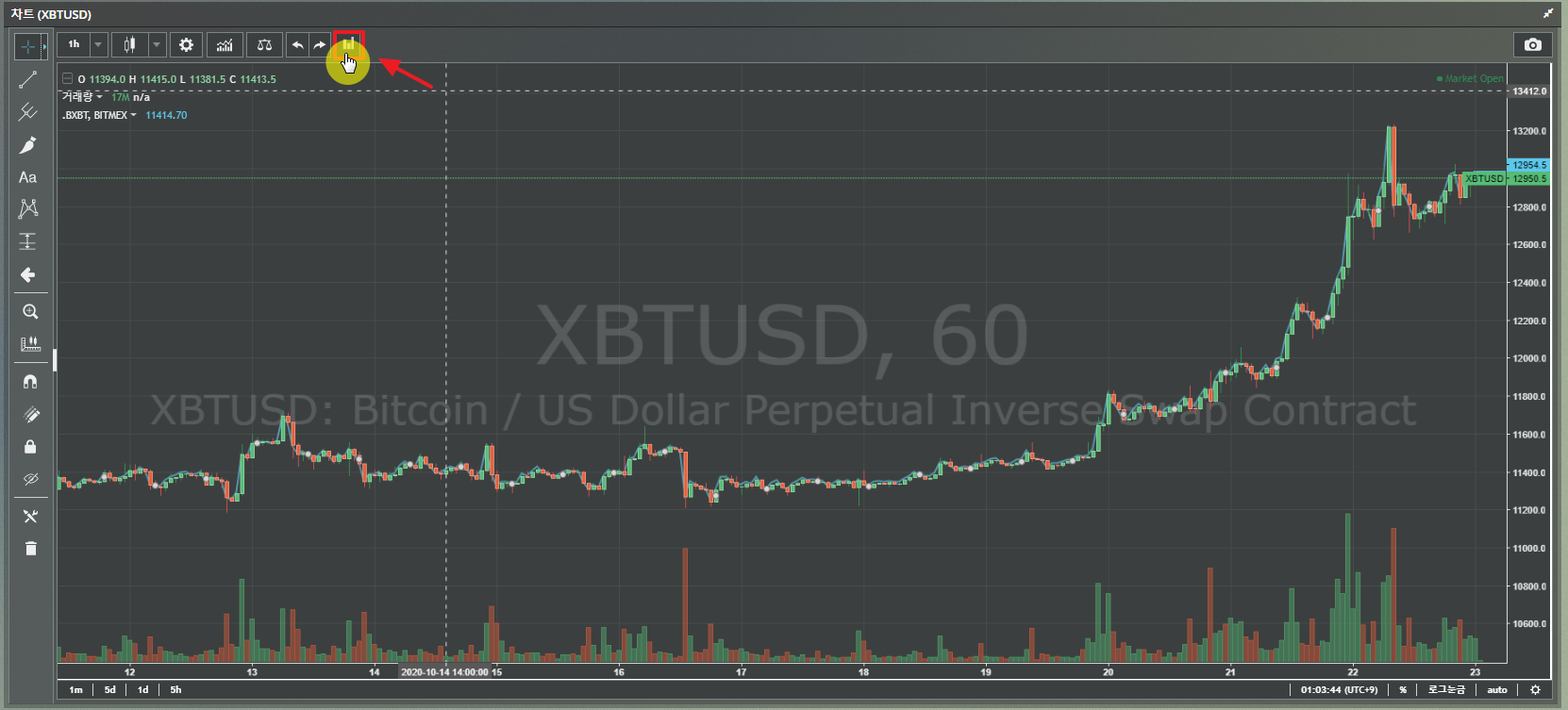 A more detailed chart is created as shown below :)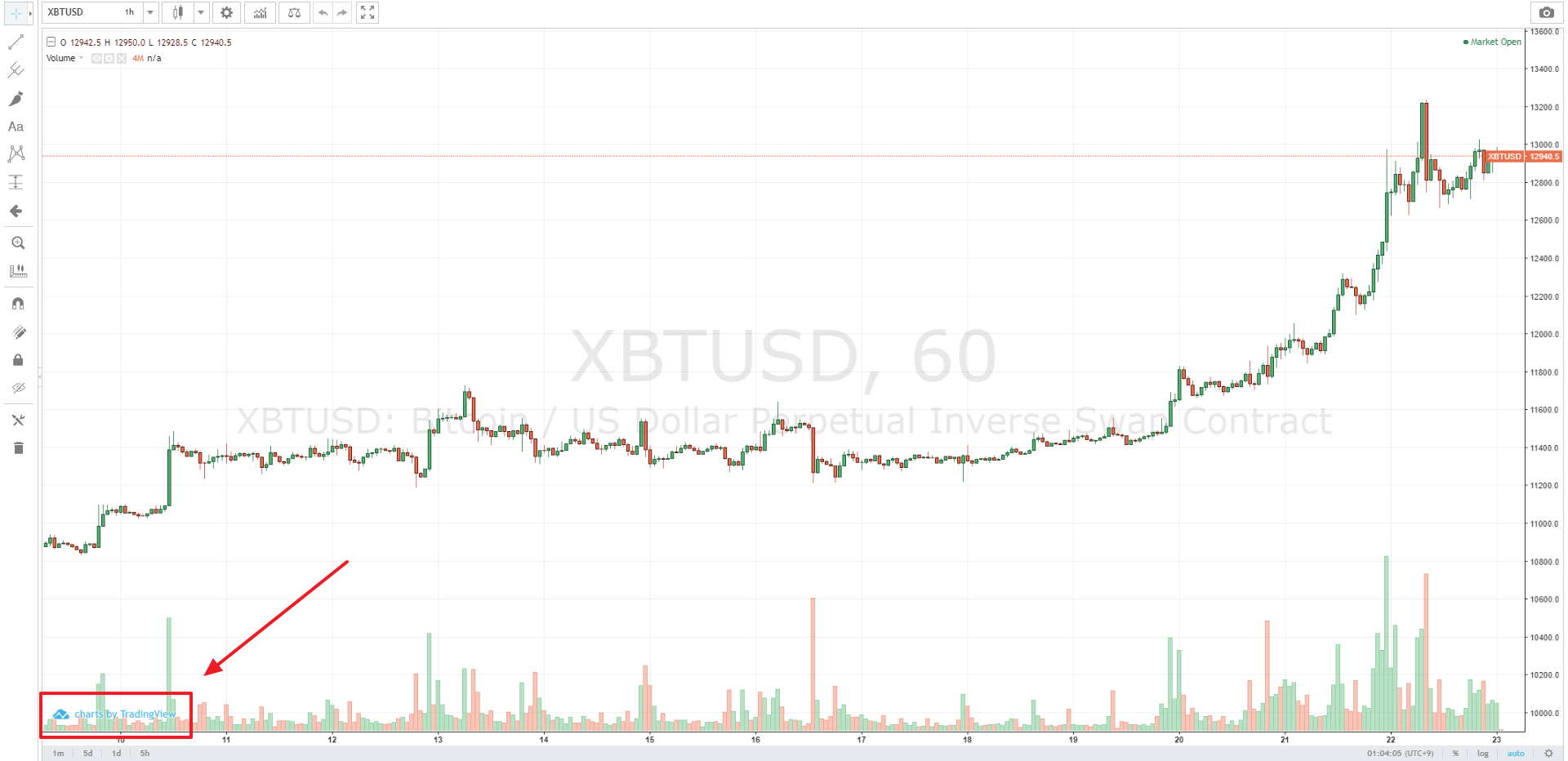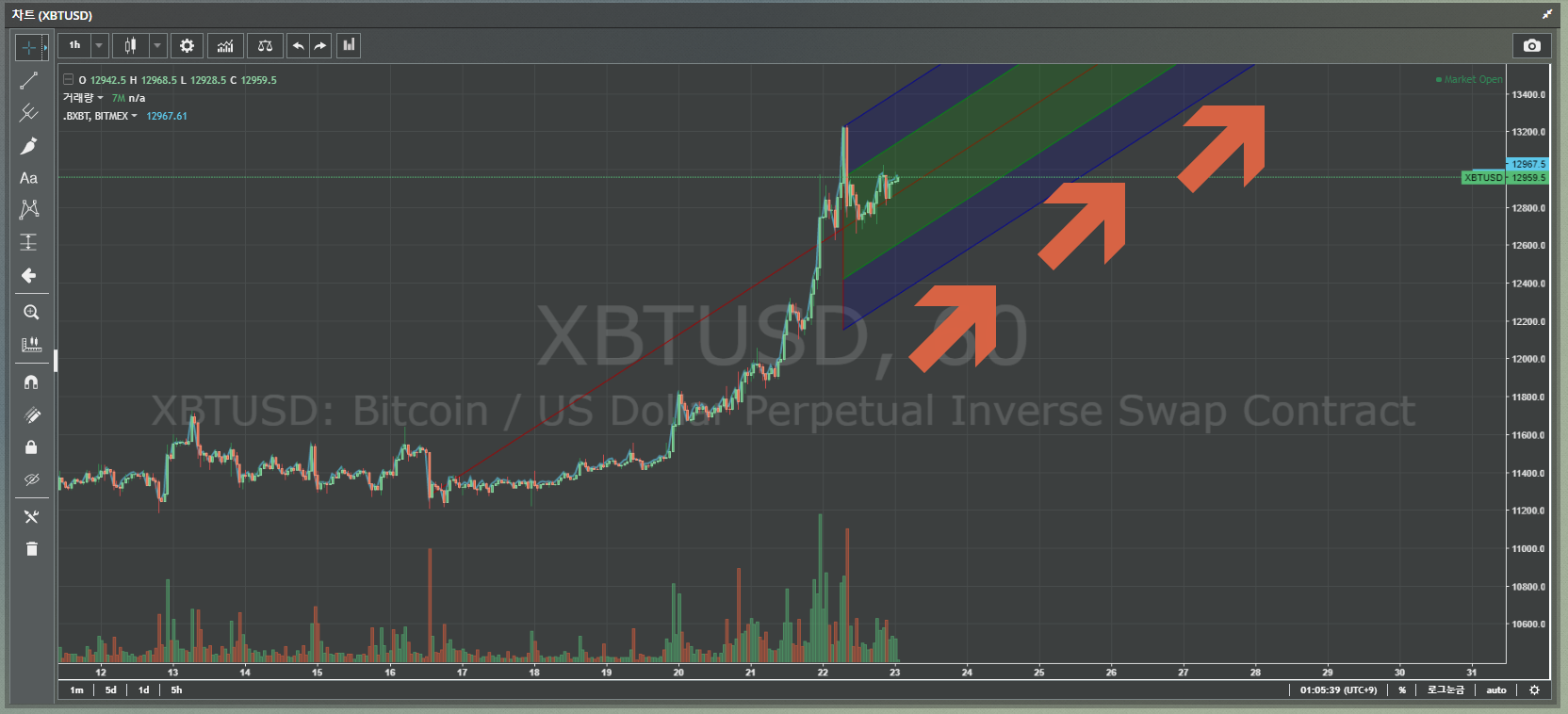 2021년 해외코인거래소 순위 및 추천

거래량

11조(1위)

3.5조

9.5조

레버리지

최대100배

최대100배

최대125배

수수료

- 지정가 : 0.02%

- 시장가 : 0.04%(1위)

- 지정가 : -0.025%

- 시장가 : 0.075%

- 지정가 : -0.025%

- 시장가 : 0.075%

거래방법

현물+선물+마진

선물+주식+FOREX

선물

회원가입

할인코드