5. Dead Cat Bounce Pattern, Chart
◆ What is the Death Cat Bounce Pattern?
The pattern represents a short-term rebound in the midst of a downtrend in the price of a particular asset class. This is a pattern derived from the humorous metaphor that even a dead cat can bounce off the ground if it falls. This appears to be a trend rebound by rebounding in the short term, but after a long time, it appears to return to the original trend again.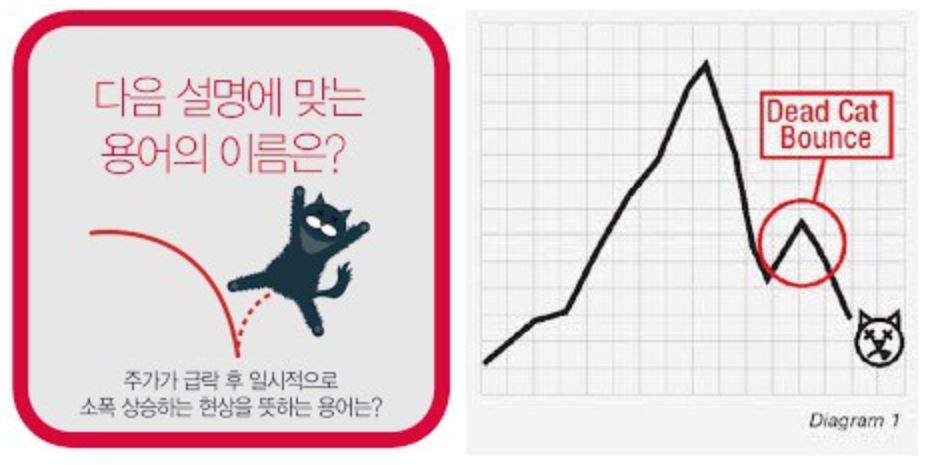 ◆ What does the death cat bounce pattern mean?
1. This pattern usually occurs when a certain section declines and a short-term rebound occurs. A short-term rebound is a pattern that occurs when traders or investors close short positions or buy when they believe they have reached the bottom.
2. Many analysts predict a rebound based on technical or fundamental considerations. However, we may experience that the market always moves against our thoughts. In March 2009, Professor Rovinini claimed that this was a death cat bounce when the Lehman crisis broke out and rebounded, but at that point the market hit a trough and ran 10 years toward a new high.
3. This pattern is named to explain the phenomenon in hindsight, so even great investors have different opinions about when the bottom is when actually investing.
2021년 해외코인거래소 순위 및 추천

거래량

11조(1위)

3.5조

9.5조

레버리지

최대100배

최대100배

최대125배

수수료

- 지정가 : 0.02%

- 시장가 : 0.04%(1위)

- 지정가 : -0.025%

- 시장가 : 0.075%

- 지정가 : -0.025%

- 시장가 : 0.075%

거래방법

현물+선물+마진

선물+주식+FOREX

선물

회원가입

할인코드