4.Phemex Fee Policy
Fees are directly related to your return. Minimizing this is in our favor. The 0.1% ~ 0.2% yield may seem small, but this small difference will add up to costing you every time you trade!
Assuming I trade 100 times, a 0.1% commission accounts for 10% of the total return, and 0.2% pays 22% of the total return (compound compounding effect). You can see how much money the exchanges are making.
Fortunately, PHEMEX operates a user-friendly fee policy to differentiate it from other exchanges. This time, we will guide you on the spot exchange, futures exchange, and deposit/withdrawal fees!
1. The first fee I will explain is the spot transaction fee!

- PHEMEX's basic membership fee is the same as that of Binance Exchange. The trading fee is 0.1%, which has a more competitive fee system than other domestic exchanges.

- Among the promotions operated by PHEMEX, there is a benefit called premium membership. If you purchase the membership card, the fee is completely free! The price is 9.99 USD per month, which is about 10,000 Korean Won. At this price, it is much cheaper than the Bithumb coupon, and even if you just buy and sell, the fee is free hahaha.

- If you purchase a membership card and trade on the exchange, you can keep a significant portion of the rate of return!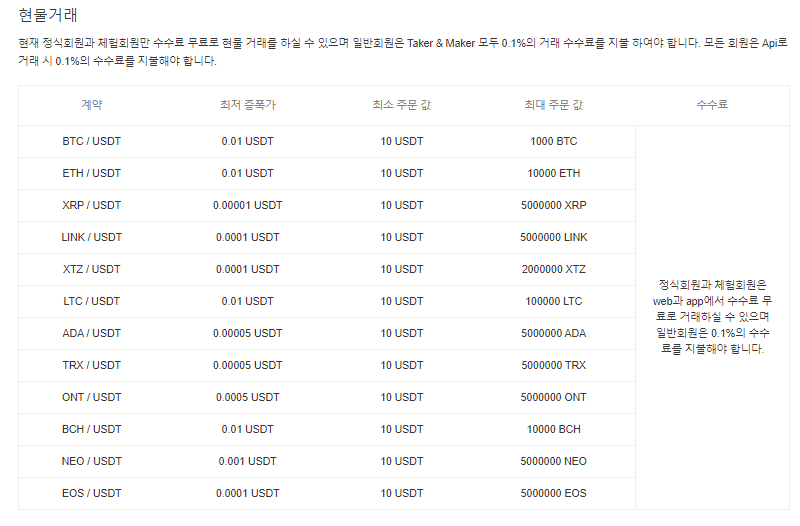 2. Next is the long-awaited futures transaction fee~

- Market price: 0.075% , limit price -0.025% If you place a limit order, it is a structure that gives you money. It is also operated by applying the same number of fees as Binance!

- However, when using leverage, the fee is also multiplied by the multiple of the leverage, so please refer to this section. For example: If you buy 1 million won at the market price using 10x leverage, you will receive 0.075% of 10 million won, so the fee is 75,000 won instead of 7,500 won. This accounts for 7.5% of the total fund based on 1 million won!

-Bitcoin/Gold/Silver 100x leverage on PHEMEX, and other Alts including Ethereum support up to 20x leverage! You should always consider the fee before making a transaction~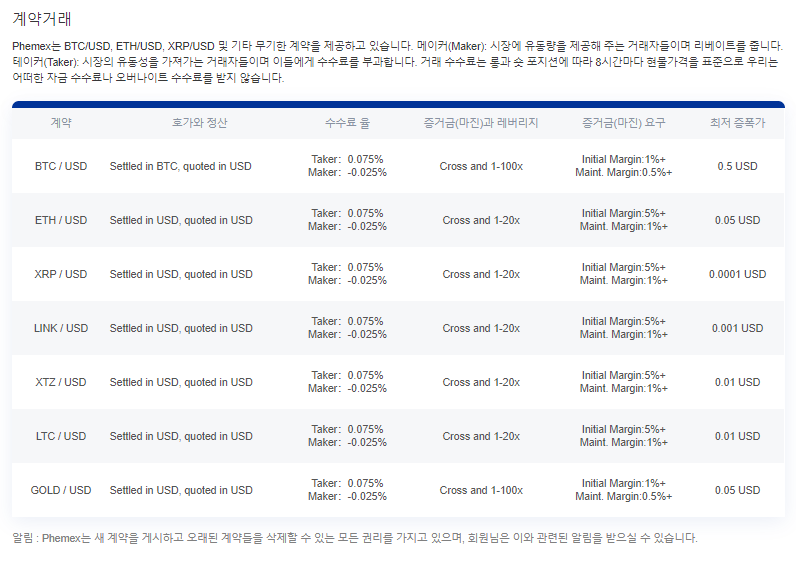 3. Lastly, deposit & withdrawal fees!

- The minimum deposit required by PHEMEX is really low. You can deposit from the 8th decimal place of various supported cryptocurrencies.

- The minimum withdrawal limit is also not high. With 0.002BTC for Bitcoin and 2USDT for Tether, you will be able to deposit and withdraw very flexibly!

- For the deposit fee, you must pay the gas cost when transferring from another exchange or personal wallet.

- The withdrawal fee does not seem to be much different from other exchanges as well. Bitcoin charges a fee of 0.005 BTC and Tether charges a fee of 1 USDT. You can think of these costs as gas costs that you have to pay for the blockchain network after all!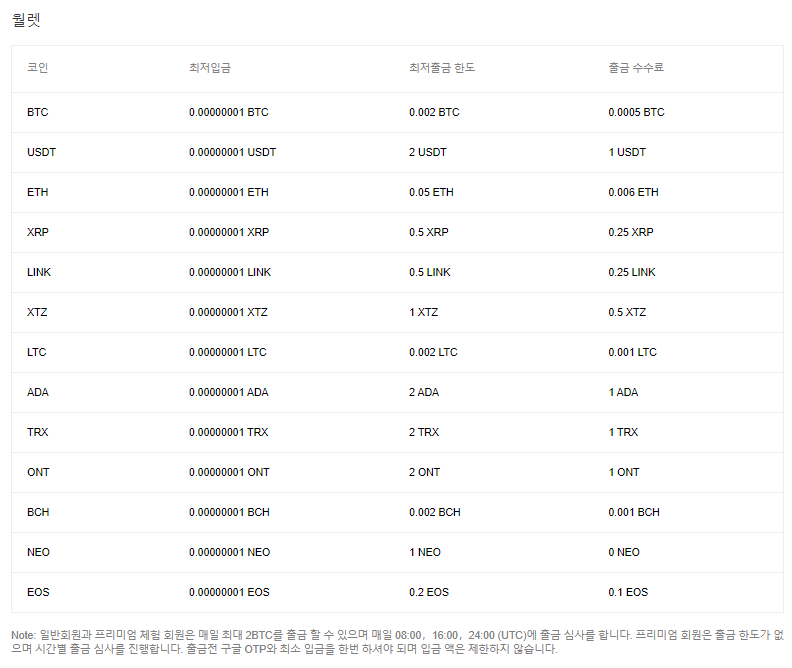 2021년 해외코인거래소 순위 및 추천

거래량

11조(1위)

3.5조

9.5조

레버리지

최대100배

최대100배

최대125배

수수료

- 지정가 : 0.02%

- 시장가 : 0.04%(1위)

- 지정가 : -0.025%

- 시장가 : 0.075%

- 지정가 : -0.025%

- 시장가 : 0.075%

거래방법

현물+선물+마진

선물+주식+FOREX

선물

회원가입

할인코드